*This Post Contains Affiliate Links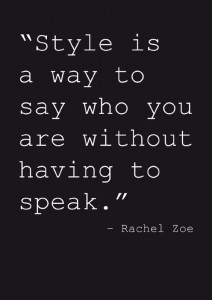 Moores clothing for men has been dressing Canadians for over 30 years. Stores are stocked with a wide variety of office wear, outerwear, ties, footwear, tuxedo rentals and more. Their fine reputation shows that the slogan "Well made, Well Priced, Well Dressed" is true.
How to Buy the Right Suit
GQ Magazine says that there is no doubt that every man should own at least ONE great suit, and the key to purchasing a great suit is first knowing the purpose of the suit. Decide ahead of time is this suit is going to be the one-and-only that needs to fit every occasion, or is the suit going to speak volumes for one specific purpose ie: Job Interview.
Definitely the most economical choice is to go with a basic navy blue or charcoal gray suit, that way you can pair it with a multitude of Shirt and Tie combinations, thus expanding the look of the suit. Why did we not suggest Black you wonder? Black is perfect for evening and formal, but doesn't transition well to day-time wear.
Are you the type of man that prefers to leave a lasting impression? GO BOLD! Have fun with plaid and check suit patterns.
Getting the right suit involves so many other choices; single breasted or double breasted? Two buttons or three?  Notch or peak lapel? Our best suggestion is to go on in and visit the people at Moores Clothing, after all they are the experts. SOUNDS LIKE AN ODD SUGGESTION FROM AN ON-LINE SHOPPING WEBSITE, right?! It's ok, we've got you covered with this offer:

Follow the link, have a unique coupon code emailed to you, print it, take it in to store. Watch the fine print to avoid disappointment. Remember what they say….with Good Basics you'll have Endless Options. This applies to your wardrobe too!
 Product availability and information is provided by the merchants. We take no responsibility for the accuracy of content. Promotional discounts and cash back rebates may be available when purchased through Great Canadian Rebates. This is not a review of products. Products were not tested. Our selection process gathers customer feedback and ratings from many retailer websites and tabulates their responses into one list. They do not reflect our opinions
[ Permalink | Comments off ]