*This Post Contains Affiliate Links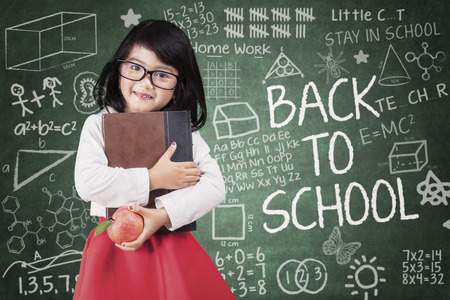 Just about 2 weekends left until Summer is over and the kids are filing Back to School. Gone are the days of pencils, erasers and duo-tangs. Education has gone hi-tech, even at the elementary level. Get the things they want, and need, and get it for less with Microsoft Canada.
Computers: If your child has homework, your home needs a computer. Homework assignments are posted online and reports & projects are no longer hand-written. Microsoft Canada often as computers available at $100 off or more. Find laptops and desktops that are fast, powerful and feature crystal-clear images. Grab Laptops that boast long-lasting batteries.  Choose from traditional keyboard or touchscreen.
Mobile Devices: This generation needs to stay connected with friends & family and often communicate with classmates & teachers online. Microsoft Canada has deals on some of the hottest tablets and phones available, and they have all of the things that you are looking for; long-lasting batteries, high-resolution cameras, sleek touchscreens and intuitive interfaces. Always have access to your favorite apps, email, websites and text messaging.
Software: Start school with an automatic A+ and invest in new software. When you shop the latest Microsoft Canada sales, you can keep your costs down and still get the features and functions you need.
Accessories: Your kids can stay on trend with the latest headphones, stylish cases, and more. They can hand assignments in on-time with the help of scanners and printers.  Microsoft Canada accessories will give you the power to do more with your favorite devices.
Back-to-school deals are happening right now at Microsoft Canada! Save big on Surface, PCs and more. SHOP NOW. Follow the link, and look for this on the landing page, click SALE at the bottom.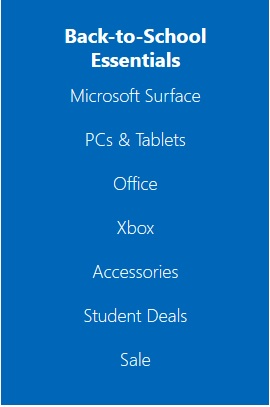 Sale ends September 17th.
Earn Cash Back Rebates on your Microsoft Canada purchases:
5% Cash Back for Digital Goods : Apps and Games Purchases & In-app purchases, Grove Music, Movies, TV and                                                                      Music downloads
3% Cash Back for Software
1.3% Cash back on all all Surface SKUs, phones, Xbox and games, Xbox Live Subscriptions, Services and Accessories
0.5% Cash back on PC hardware
$6 Cash back for Office 365 Yearly plans
$3 Cash back for Office 365 Monthly plans
0% on Backup Media
Product availability and information is provided by the merchants. We take no responsibility for the accuracy of content. Promotional discounts and cash back rebates may be available when purchased through Great Canadian Rebates. This is not a review of products. Products were not tested. Our selection process gathers customer feedback and ratings from many retailer websites and tabulates their responses into one list. They do not reflect our opinions.