*This Post contains Affiliate Links
You VALUE her. You TREASURE her. You think she is one in a MILLION. This Valentine's Day you can make her feel like the most precious gift in your life, and you don't have to break the bank to do it.
Swarovski is the world's premier jewelry and accessory brand, and every piece that they design tells a story. Founder Daniel Swarovski wanted to create a "diamond for everyone", and the results are stunning!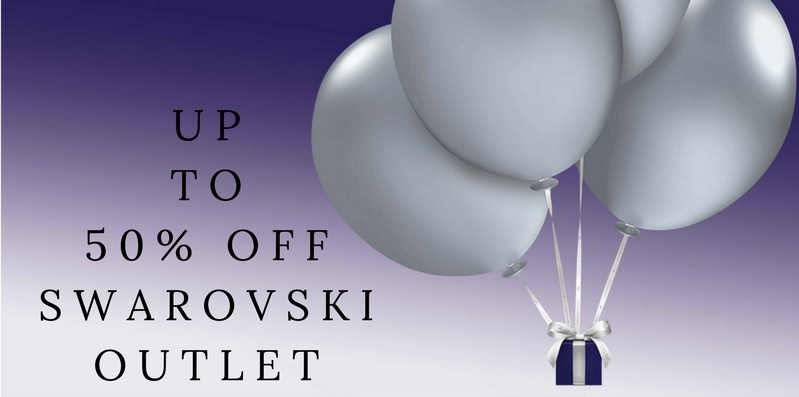 50 styles on sale with 7 of them slashed down to 75% off. This is a peak at a few of them.
30 styles on sale (I personally LOVE the Lucid pierced earrings), and 5 are at 75% off.
2 gorgeous sets to choose from, and both at 50% off.
43 fun and beautiful ways to dress up every outfit! Big savings on 8 of them with 75% off.
At the time of publication Swarovski had 291 items listed on clearance in over 11 different categories! That is a lot of affordable sparkle! I began this post talking about your love for Her, but looking at the categories listed on this sale, there are stunning ways to express your love for Him as well.
Shop Swarovski with Great Canadian Rebates and receive Up to 5.5% Cash Back Rebate (Cash Back Boost until January 26. Up to 5.0% Cash Back Rebate after January 26)
*Product availability and information is provided by the merchants. We take no responsibility for the accuracy of content. Great Canadian Rebates uses Affiliate Links in blog entries, which means when you click and purchase the item, we will be earning a commission on the sale. Promotional discounts and Cash Back Rebates may be available when purchased through Great Canadian Rebates. This is not a review of products. Products were not tested. Our selection process gathers customer feedback and ratings from many retailer websites and tabulates their responses into one list. They do not reflect our opinions.