*This Post Contains Affiliate Links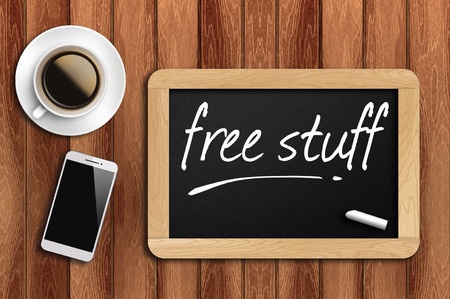 The latest craze is everywhere, and it's all about FREE SAMPLES! Many of your friends, and maybe even you, are subscribing to monthly box deliveries that are filled with lots of goodies. Make-up, Food, Beauty Products, Candy, Stationary, Dog Treats….you name it, it can be delivered in a box.
This Holiday Season, you can create the same experience for your loved ones, and with some smart shopping, you can do it for FREE!
Great Canadian Rebates has put together a handy list of Promotions and Merchants that include a Free Gift or Free Samples. Buy the things that you need, and collect the Freebies to be presented together as a fabulous sample box to be gifted or to fill stockings this Holiday Season. Theme your boxes & stockings out to make it more fun!
Fill Holiday Stockings with Free Gifts and Samples
SEPHORA CANADA:  Too many to List!!! Visit the Sephora Canada Page on Great Canadian Rebates for full list
SWANSON:
DORCO:
YVES ROCHER CANADA:
MICROSOFT CANADA:
GAMESTOP:
PERSONA:
THINKGEEK:
FRUITS & PASSION:
PLANT THERAPY:
BUILD-A-BEAR WORKSHOP:
CLINIQUE CANADA:
ORIGINS CANADA:
KEURIG CANADA:
LUMENS LIGHT AND LIVING:
TBdress:
ESTEE LAUDER:
GOALIE MONKEY:
LACROSSEMONKEY.COM:
CRABTREE AND EVELYN:
DERMSTORE:
TOMBOYX:
ZAVVI:
SWAROVSKI:
SUZANNESOMERS.COM:
AVEDA:
PEACE LOVE WORLD:
MUSICIAN'S FRIEND:
ADDITION ELLE:
COUNTRY INNS AND SUITES:
Shop smarter and take advantage of Free Gifts and Samples where offered, after all, You work hard for your money. Earn Cash Back Rebates on all purchases as a member of Great Canadian Rebates.
Product availability and information is provided by the merchants. We take no responsibility for the accuracy of content. Promotional discounts and cash back rebates may be available when purchased through Great Canadian Rebates. This is not a review of products. Products were not tested. Our selection process gathers customer feedback and ratings from many retailer websites and tabulates their responses into one list. They do not reflect our opinions