*This Post Contains Affiliate Links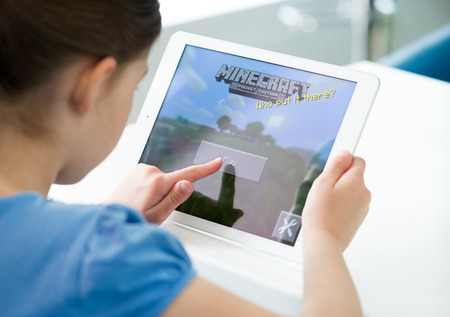 Family Day in Ontario is quickly approaching, and most parents will get a day off with pay enabling them to spend time with their family and loved ones. For the few that must go to work, and even for many who will be at home, the Video-Game debate is bound to happen. My kids LOVE video-games. As a mom, I have a love-hate relationship with video-games……..I love the quiet time it gives me to enjoy a cup of coffee, but I hate the idea that my kids are turning in to little zombies as a game basically controls them for hours.
Now, there is an answer that both Kids and Parents can love. MINECRAFT!!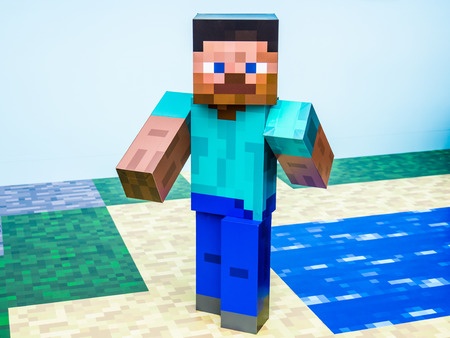 When my kids first asked me if they could buy the Microsoft Minecraft for xBox, I wondered if we had time-warped back to 1982. Basic pixels being moved across the screen to build things didn't seem interesting or challenging. Think virtual LEGO. As popularity grew around this game I saw that it was capturing the imaginations of kids and adults, and I started to read up on it. What I discovered is that this is a video-game that could boost my children's grades and improve their social skills, with as little as 30 minutes an evening.
Many classrooms and Home-Schooling parents are using Minecraft-based learning to teach everything from Math, to art, history, and language. When played in both Survival Mode or Creative Mode, Solo or Multi-player, Minecraft brings a lot of challenges and skills to the child, without them realizing it because they are having too much fun.
The way that Minecraft uses the little squares to create and build are introducing Geometry concepts.  Manipulating the shapes and space has the potential to make geometry easier to understand, which in the long run will help your child answer science and math equations.
With Minecraft, Kids are in control, not the game. As the players let their imagination take over, amazing developments happen with their Creativity and Confidence. Putting the decision making in to the hands of our children allows them to set goals, develop a plan to reach the goal, and motivate themselves achieve it. This mom can definitely see how this will help kids succeed in college and future careers.
English & Writing skills are really used in Multi-player mode. Players must communicate and work together using the chat section. The use of chat to collaborate with other players also develops social skills.
As you can see, Minecraft is a Video-Game that can Inspire and Educate your Children, and the number one reason that I am a fan of my children playing this video-game for hours?? There's No Violence.
This Family Day, when your child asks if they can play Minecraft all afternoon (and you know they will) remember all of the useful, practical skills they're gaining. And because Family Day is all about spending time with the ones you love, go ahead and pour yourself a cup of coffee, sit down with your kids, watch them play, and get involved with what they're learning and doing! My favorite thing to create? Rollercoasters! Try it, it's kind of cool.
Don't have the Xbox One S Minecraft Favorites Bundle? Grab it from Microsoft Canada, and Celebrate Family Day with Big Savings! Ends : Monday Feb 20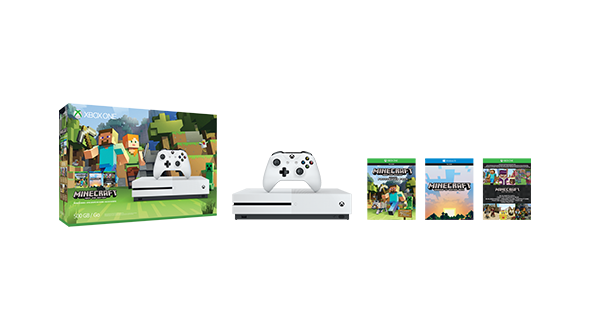 Product availability and information is provided by the merchants. We take no responsibility for the accuracy of content. Promotional discounts and cash back rebates may be available when purchased through Great Canadian Rebates. This is not a review of products. Products were not tested. Our selection process gathers customer feedback and ratings from many retailer websites and tabulates their responses into one list. They do not reflect our opinions.