*This Post Contains Affiliate Links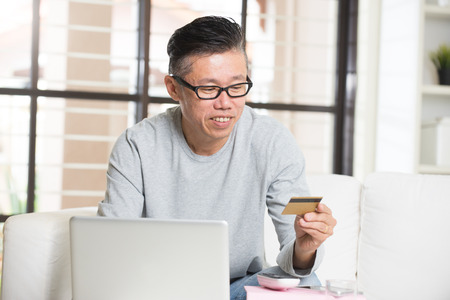 Online Shopping is gaining in popularity faster than ever. It is convenient, it is quick, and if you have ever shopped with a cranky 3 year old, you can agree it is definitely stress-free!
Most of us have had something shipped to us, whether it be clothing, electronics, toys or even groceries. But not many of us have ordered Glasses and Contact Lenses online, usually out of fear that we will forget something or do it incorrectly. Once you answer these questions, you will see that ordering glasses and contact lenses online is actually quite simple.
3 Questions You Should Ask Before Ordering Glasses and Contact Lenses Online
1) Do I have the most current Prescription?  When was the last time you visited your Optometrist? For healthy eyes you should visit them regularly, you just don't need to buy your glasses and contact lenses from them. Ask for the prescription. Now you know that you are purchasing the correct product with the right prescription.
2) Do I know how to read my Glasses/Contacts Prescription? Here is a quick lesson on how to read the prescription correctly to help with online ordering
3) Will my Work Insurance Benefits cover this purchase?  Many of us forget about those Insurance benefits. We tend to look at them as a "perk", but you should be looking at them as "income" and using them up, because you earned them. Check with  your Human Resrouces Department or insurer about your policy. Find out the amount you have to spend, and any deadlines that you have to keep in mind (depending on the company they may or may not allow you to roll any outstanding benefits into the next year). Don't forget to ask about dependents on your policy too.  They often have individual allotments under your policy.
The start of a new year is a great time to order your Glasses and Contact Lenses online. For most of you, insurance benefits will be re-set to full amount, and if you shop with GCR and Clearly.ca, you can SAVE!!



No matter if you wear glasses or you prefer contacts, Clearly.ca has you covered. With a wide selection of products to choose from, you can find one that fits your needs. Also, Clearly.ca has tons of frames that are both stylish and modern so you will never run out of options when you are looking for eye wear that fits your face and personal style.
Product availability and information is provided by the merchants. We take no responsibility for the accuracy of content. Promotional discounts and cash back rebates may be available when purchased through Great Canadian Rebates. This is not a review of products. Products were not tested. Our selection process gathers customer feedback and ratings from many retailer websites and tabulates their responses into one list. They do not reflect our opinions.
[ Permalink | Comments off ]