*This Post Contains Affiliate Links
Head on over to Rosegal and score with their Grand 4th Anniversary Sale. Happy shopping with a lot of savings. Discover great deals in Fashion, Home and the Deal Zone.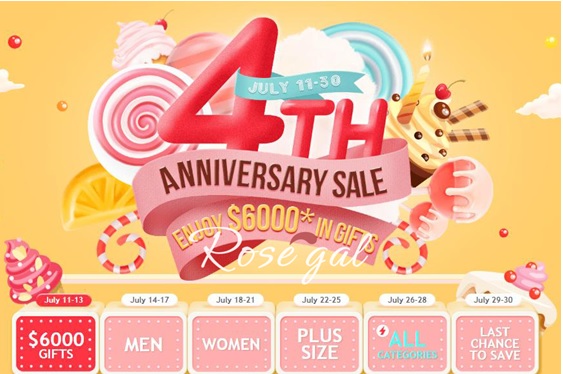 You are worth something new, something cool, something exciting. Act now! Sale ends July 30 2017.
Product availability and information is provided by the merchants. We take no responsibility for the accuracy of content. Promotional discounts and cash back rebates may be available when purchased through Great Canadian Rebates. This is not a review of products. Products were not tested. Our selection process gathers customer feedback and ratings from many retailer websites and tabulates their responses into one list. They do not reflect our opinions.