*This Post Contains Affiliate Links

As a Canadian, I do truly appreciate all of our seasons and the experiences they bring us. Colorful leaves and walks through the forest in the fall, Skiing in the winter, but summer, Summer is my favorite season for FASHION!
Eddie Bauer is running their Semi-Annual Sale right now, and you can Save up to 60% on everything you need to stay cool and look great this summer!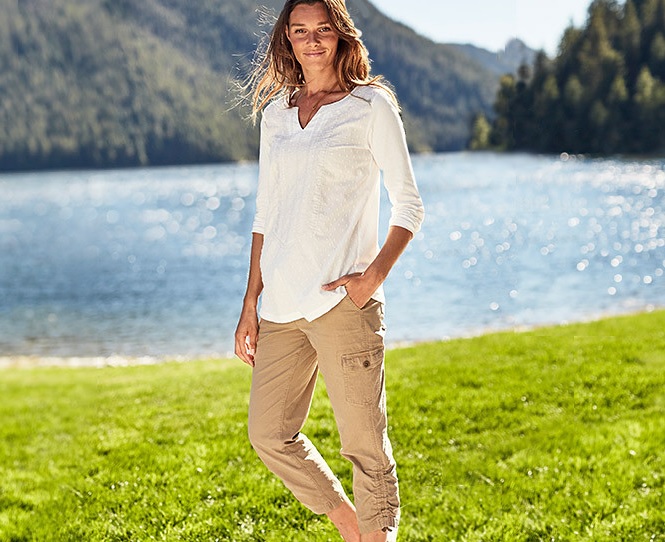 CAPRIS are a must-have for me! Dress them up with heels and a blouse for work/a night out, or combine them with flips flops and a Tee for a relaxed afternoon. They are a comfortable temperature for both outside in the sunshine and inside where the AC is blasting. And let's be honest, this Canadian Gal still has pastey white legs, Capris are a trendy cover-up.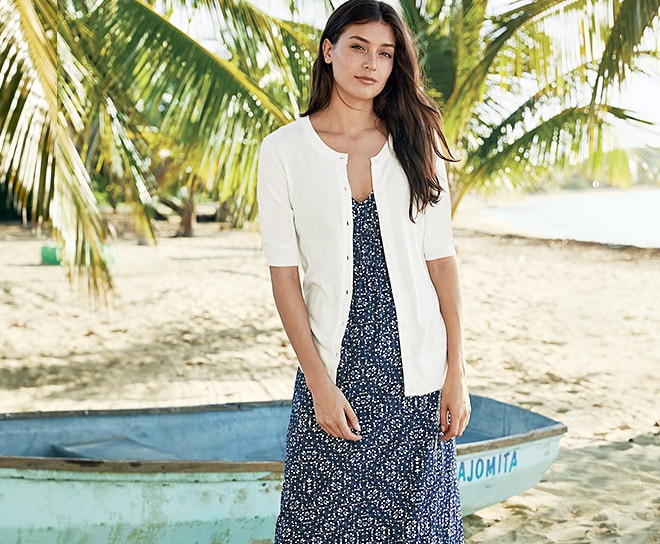 SUMMER DRESSES are such an easy go-to fashion piece. My closet has a variety; Maxi, T-Shirt, Cross-Over, Long Sleeve Shirt and more. Slip in to a Summer Dress and stroll through downtown, dip your toes in the water at the beach, or dance the night away at the club. Summer Dresses have such versatility, and no matching with other articles of clothing required!
SWEATERS are still required in our Canadian Summers. Cold Air Conditioning at the office, or cooler summer nights are always more bearable with a cute sweater.
The Eddie Bauer Semi-Annual Sale is only for a limited time. Shop this sale now until July 7 2017.
Cash Back Rebate on all Eddie Bauer purchases (excluding Gift Cards) is 2.5%
Product availability and information is provided by the merchants. We take no responsibility for the accuracy of content. Promotional discounts and cash back rebates may be available when purchased through Great Canadian Rebates. This is not a review of products. Products were not tested. Our selection process gathers customer feedback and ratings from many retailer websites and tabulates their responses into one list. They do not reflect our opinions.