*This Post Contains Affiliate Links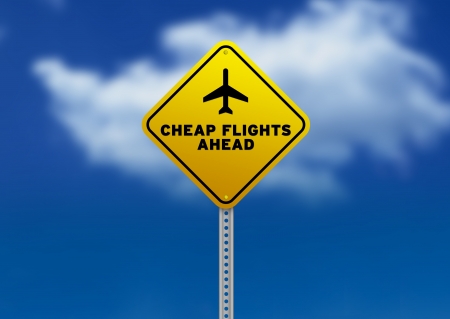 After 20 years of traveling the world and booking flights online, I've learned a trick or two about how to find the Cheapest Flights online. Some of this I have discovered by trial & error, and some of it I've learned by working with various online booking websites, including FlightHub.
The most important thing of all is to be FLEXIBLE on your dates. This tip is so key in finding cheap flights, that many online flight booking websites will actually look at the dates you've entered for your flight, quote you the price for your dates, and then they will quote you lower prices for moving your departure/arrival dates by one or two days. Don't believe it can make that much of a difference? How about up to 30% savings!?  There is no hard & fast rule about which days are cheaper, but generally weekend and holidays are more expensive. One time I booked a flight to depart Friday and return Sunday, and by adjusting the departure to Thursday and arrival to Monday I actually paid a lot less and got more travel time out of it.
As a Canadian it is no secret that Traveling Domestic is extremely expensive. Luckily for you it's also extremely competitive between airlines to grab your business. Airlines are constantly competing for the best prices on the most popular routes so be sure to use an online booking company that compares all of the airlines running flights on the dates of your travel. They will find the lowest price for you.
Have you noticed that direct flights are always more expensive than ones with one or two stops along the way?  A  Direct Flight is always my preference for obvious reasons, but when a layover is the only option that keeps me in my budget, I will choose a layover in a city that I have friends living in or that I would love to visit, and will select the longest layover that will give me time for a quick pop out of the airport for lunch close by! By saving money on a flight with a layover, I now have some extra money in the travel budget to add on this little bonus in my trip.
Fly anywhere in the world at the lowest available prices. FlightHub custom algorythm finds the cheapest prices from each airline to ensure you get the best deals. Right now until September 30 2017, you will receive a BOOSTED Cash Back Rebate when you book your Flight with Great Canadian Rebates and FlightHub.
Product availability and information is provided by the merchants. We take no responsibility for the accuracy of content. Promotional discounts and cash back rebates may be available when purchased through Great Canadian Rebates. This is not a review of products. Products were not tested. Our selection process gathers customer feedback and ratings from many retailer websites and tabulates their responses into one list. They do not reflect our opinions.