*This Post Contains Affiliate Links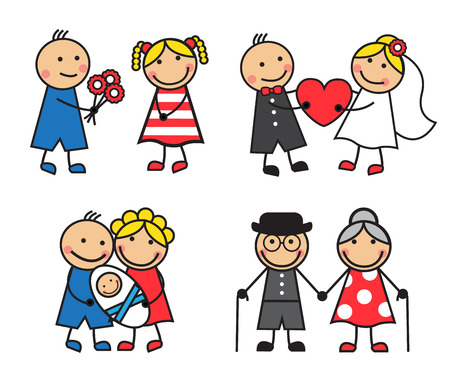 The Love that you share with your partner is truly Unique and Special, and there is no other Love like it on this entire planet. On February 14th show the uniqueness of your Love with these Valentine's Day Ideas from Amazon.ca.
Gifts for boyfriend
You will have Valentine's all wrapped up with this cool leather shackle bracelet. It even arrives in a quality brown box, on a bed of spun cotton, wrapped with twine. Order soon because the bracelet will be custom-made just for him.

---

They say that the way to a man's heart is through his stomach, and this spoon in it's vintage state is recycled to be re-loved. Ice Cream not included with gift.

---

Now you can visually whisper sweet nothings to the love of your life. Convert your voices or song into a sound wave wall art. With express shipping you can have this in 3-7 business days.

---

Don't panic! We are not suggesting that you POP THE QUESTION on Valentine's Day. This adorable frame is the perfect place to set your ring(s) when washing the dishes, applying lotion or keeping them safe before you go to bed. But…if you are thinking of proposing, this is a unique presentation of the Engagement Ring.

---

Leave your mark of love on a tree, in a more eco-friendly way. Engrave your custom text or initials on a real piece of wood canvas!

---
Gift for wife
Your Love is imprinted on her heart, and now she can wear that around her neck. Comes in a beautiful gift box.

---

She got the message loud and clear that you adore her! This beautifully made Messenger bag will carry her accessories in a very stylish way.

---

Post a new love message every day with this menu board. Letter board comes with a full set of letters, numbers and punctuation marks, allowing you to accent your home with personalized messages.

---

Love makes us feel Warm and Fuzzy, just like these adorable fingerless Gloves. Also can be made in many colors.

---

Your Love LIGHTS UP her life, and so will this candle. Warm and soothing, the scent of cinnamon inspires and invites while the exotic scent of the Ylang Ylang flower essential oil comforts

---
Amazon.ca has a thousand other unique ways to show your love this Valentine's Day, and when you shop through Great Canadian Rebates members will earn up to 2.75% Cash Back Rebate.
If you prefer to express your love in a more traditional way, Great Canadian Rebates also offers Cash Back Rebates on Flowers and Chocolate and Jewelry.
*Product availability and information is provided by the merchants. We take no responsibility for the accuracy of content. Great Canadian Rebates uses Affiliate Links in blog entries, which means when you click and purchase the item, we will be earning a commission on the sale. Promotional discounts and Cash Back Rebates may be available when purchased through Great Canadian Rebates. This is not a review of products. Products were not tested. Our selection process gathers customer feedback and ratings from many retailer websites and tabulates their responses into one list. They do not reflect our opinions.