2019 is here! Are you ready to make some changes to be a better you this year? Stop procrastinating, because NOW is the time to make those changes, and we are here to help.
This month, we at GCR are focusing on new year's resolutions. Each week we will focus on a different resolution, providing you with not only information, but also promos and links to some fantastic merchants that can help you be successful.
New Year's Resolution #1: Improve Yourself
Life is short, and there are so many things that we want to accomplish, such as learn a new language, or even take up some courses in photography. This week is all about improving yourself, so check out these merchants to start improving yourself today!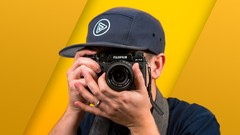 Udemy: Udemy is a website that provides users with over 80,000 online courses on everything from teaching and academics to lifestyle and business. These courses are instructed by experts, and users have lifetime access to the courses they purchase. Udemy has no shortage of online courses, including video courses in marketing, design, office productivity, and even health and fitness.
From now until the 10th of January, Udemy has a New Year's Sale where you can get courses as low as $12.99 CAD. Check out the promotion here.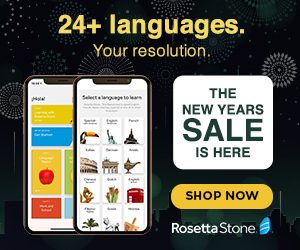 Rosetta Stone: Felice Anno Nuovo! Rosetta Stone is an incredible website that provides instruction and assessment programs in more than 30 languages including French, Italian, Spanish, and German. For 6 years in a row, Rosetta Stone has been the PC Magazine's Editor's Choice Winner for Best Language Learning Software.  Check out Rosetta Stone's promo and access their 50% off New Year's Sale!: