This post contains Affiliate Links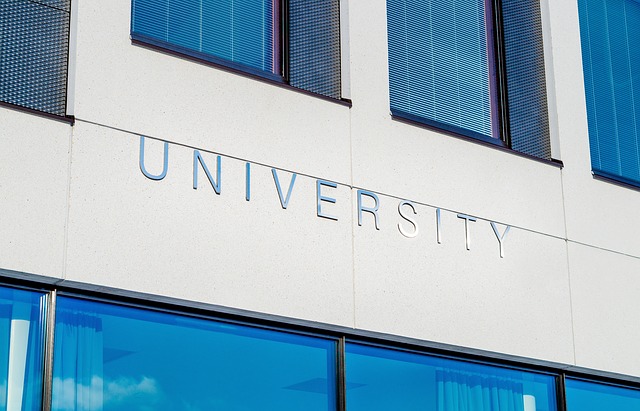 I really am not rushing summer away, however, now is the best time to place your orders for Back to Campus shopping.  Top of the shopping list are the usual Backpack, Pens, Paper, Laptop etc. but what about the not so obvious things you'll need. Great Canadian Rebates is pleased to be partnered with so many retailers that have what you need, at a great price and the convenience of only a few clicks.
Footwear

Back to School brings thoughts if sitting behind a desk. Back to Campus is a different story, the hike from one class to the other could be from one building to another, through rain and snow. Make sure your footwear makes the grade. Here are some of the Top Sales running this week:
FitFlop Canada: Cash Back Rebate: 2.75%
Atmosphere: Cash Back Rebate: 4.0%
Save Up To $80 Off Select Sandals, Hiking And Running Shoes
Ends : Thursday Aug 16
Coach Canada: Cash Back Rebate: 4.0%   (Cash Back Boost until Aug 13)
Food and Drink

Between early morning lectures, all day essay writing, and late night beer pong who has time to cook? But keeping your body & mind properly fueled is vital. These merchants have you covered with Take-Out, Coffee, and Vitamins:
Just Eat Canada: Cash Back Rebate: 1.3%
The largest number and variety of restaurants in Canada when it comes to ordering food online for delivery or take-out.Order online, not on the app.
Keurig Canada: Cash Back Rebate: 5.0%
Coffee in minutes & on-the-go with brewing system and hundreds of different of flavors of K-Cups
eVitamins: Cash Back Rebate: Up to 5.0%
Get Back to School ready with 10% off the most expensive item in the cart on orders over $75 USD! Use code BTS183
Ends : Sunday Aug 19
Office Products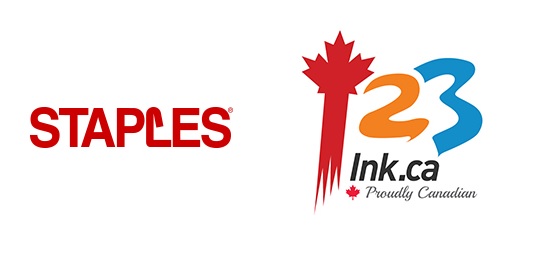 Getting good grades at College is your JOB this fall, and having all of the right tools means more than showing up with a laptop and printer. Adhesive page markers for text books, Notebooks, Calculator, Flash Drive, Index Cards, Stapler and Ink are just a few off the top of my head. Grab all of the little things required to be fully effective:
Staples Canada: Cash Back Rebate: Up to 4.0%
123ink.ca: Cash Back Rebate: 3.25%

Consumer Electronics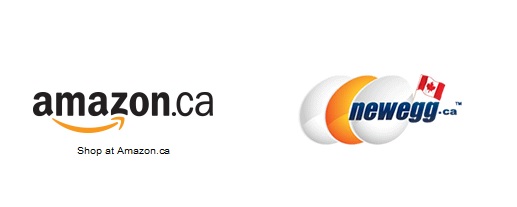 Ditch the heavy bulky textbooks and get an E-reader. Calculate your daily steps on a FitBit. Stream your favorite movies (and Face-time mom) on a Tablet. Prevent last minute panic with an External Hardrive:
Amazon.ca:  Cash Back Rebate: Up to 4.5%   (Cash Back Boost until Dec 31)
Newegg Canada: Cash Back Rebate: 2.0%   (Cash Back Boost until Aug 31)
Check the Newegg Canada merchant page for over 65 Great Deals running right now
Small Appliances

The hardest part about college is that MOM is not there to keep life easy. Thank goodness for small appliances!! Mini Fridge, Handheld Vacuum, Mini Blender (morning smoothie), Mini Space Heater, and more are all of the things that will make Dorm Life more comfortable:
Hudson`s Bay: Cash Back Rebate: 2.75%
homedepot.ca: Cash Back Rebate: Up to 4.0%
eBay Canada: Cash Back Rebate: Up to 1.5%
The idea of heading back to class might bring you down, but who doesn't LOVE getting door to door delivery of shiny new school supplies!? Make Back to Campus shopping quick and easy, and then get back to making Summer 2018 Memories!
*Product availability and information is provided by the merchants. We take no responsibility for the accuracy of content. Great Canadian Rebates uses Affiliate Links in blog entries, which means when you click and purchase the item, we will be earning a commission on the sale. Promotional discounts and Cash Back Rebates may be available when purchased through Great Canadian Rebates. This is not a review of products. Products were not tested. Our selection process gathers customer feedback and ratings from many retailer websites and tabulates their responses into one list. They do not reflect our opinions.