This post contains affiliate links

What is Bigger than Christmas, BIGGER than your Birthday and EVEN BIGGER than Black Friday?? The answer is AMAZON PRIME DAYS!!
This is one sales event that you really don't want to miss, and NOW is the time to get ready for it!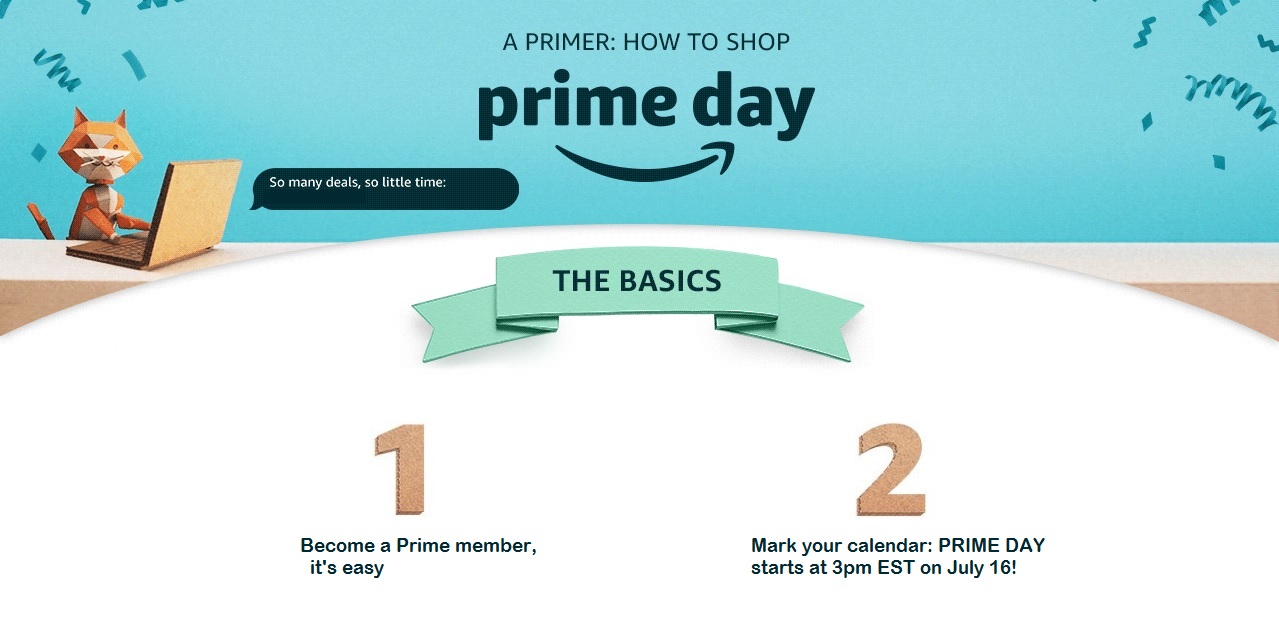 Why become an Amazon.ca Prime Member??
WHY NOT?? ok….here's why:
Fast, free delivery on millions of items (in 2 days or less)
Prime members in select cities can get Free Same-Day or One-Day Delivery on qualifying orders over $25
Skip the lines and get it on release day on eligible pre-order items
Exclusive access to Prime Originals with Prime Video
Stream or download hit movies and TV shows with Prime Video
Stay on top of the hottest music with Prime Music
Exclusive deals available only to Prime members 30 minutes before other customers
Unlimited, free photo storage with Prime Photos
Perks for gamers with Twitch Prime

Save on supplies for the family – Prime members save 20% on diapers and 15% on baby food when they have 5 or more subscriptions arriving (Note: Subscriptions are not eligible for GCR Cash Back Rebate)
But the BEST reason of all to become an Amazon.ca Prime Member is to take advantage of the sales on Amazon.ca Prime Day.
And now ONE MORE thing to get excited about…..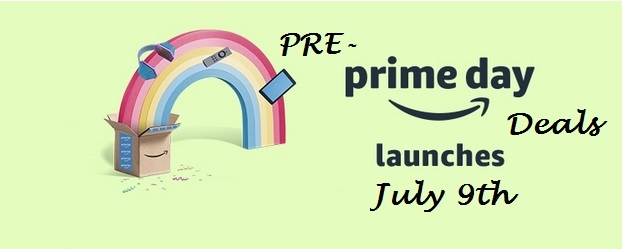 That's right, the excitement starts early, so mark your calendar for July 9th also.
—————————————————-
Please be sure to follow these CONDITIONS in order to qualify for your Cash Back Rebate from Great Canadian Rebates:
You cannot use Amazon Assistant
You must click from GCR before adding an item to the cart or Wish List.
You cannot use GCR to pay for an item in the cart if you did not use GCR to add the item to the cart.
You cannot use GCR to move an item from the wish list to cart if you did not use GCR to add the item to the wish list.
4.5% Cash Back for purchases in the categories : Home, Apparel, Shoes & Bags, Luggage and Jewelry, Watches and Luxury Beauty. Cash back increase is for the rest of 2018.
Note : Kitchen is not part of the Home category. Smart Watches are under electronics. Some apparel are under Outdoors or Sports.
0% Cash Back for purchases in the categories : Books, Kindle Products, Gift Cards and Subscribe & Save
1.3% Cash Back for everything else
Maximum $200 rebate for fine art.
Happy Prime-Day Shopping!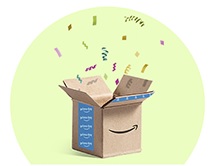 *Product availability and information is provided by the merchants. We take no responsibility for the accuracy of content. Great Canadian Rebates uses Affiliate Links in blog entries, which means when you click and purchase the item, we will be earning a commission on the sale. Promotional discounts and Cash Back Rebates may be available when purchased through Great Canadian Rebates. This is not a review of products. Products were not tested. Our selection process gathers customer feedback and ratings from many retailer websites and tabulates their responses into one list. They do not reflect our opinions.
[ Permalink | Comments off ]