Published on: 05/05/2020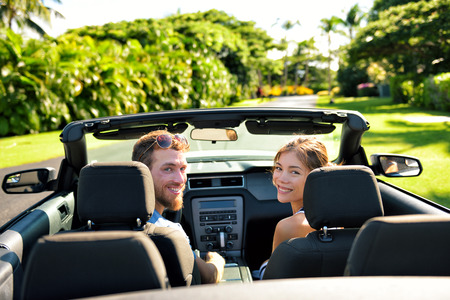 Business cards are a financial tool that any company needs to simplify the process of managing its business transactions. They offer a wide range of benefits, such as flexible solutions for managing cash flow, expense management tools, travel and transportation perks and protection, incredible rewards and premium services for card members. Some of the top business cards are:
The American Express Business Edge ™ Card
American Express rewards the good care you give to your company, by offering you the possibility to earn three times the points for Card purchases on eligible business essentials, like office supplies and electronics, rides and gas, food and drinks. Other benefits include, Front of the Line tickets to some of the most in-demand entertainment shows reserved only for America Express card members.
American Express® Business Gold® Card
With the Business Gold® Card you may quadruple your points in the two selected categories where you spend the most each month. Membership rewards have no expiration dates. The Business Gold Card has no pre-set spending limit, which gives you the purchasing power that you need, adjusted to your credit profile.
American Express® Business Platinum® Card
This card prioritizes your comfort in business trips by offering you the possibility to earn five times your points on flights and prepaid hotels on amextravel.com. It also gives you access to the American Express Global Lounge Collection, with more than 1,200 airport lounges across 130 countries.
American Express® AIR MILES® for Business Card
Maximize your cash flow with up to 55 interest-free days with the American Express® AIR MILES® Business Card! And while you are enjoying them, your purchasing power will adjust dynamically with card usage. You can also take advantage of an exclusive 25% discount on business rewards when you redeem air miles.
American Express® AIR MILES® Gold Business Card
The Gold Business card features two amazing rewards across Canada: if you shop with this card at participating AIR MILES® sponsors you can earn reward miles twice, and also earn 1 reward mile for every $15 in Card purchases at AIR MILES® sponsors.
Marriott Bonvoy Business American Express® Card
The Marriott Bonvoy business card offers you the chance of getting six times your points at participating Marriott Bonvoy hotels. It also gives you the possibility to receive free night awards and to enjoy of Complimentary Marriott Bonvoy Silver Elite Status.
Pick the credit card that better suits your needs and start enjoying American Express services and rewards.
This post was sponsored by Amex Bank of Canada. The views and opinions expressed in this blog, however, are my own. American Express is not responsible for maintaining or monitoring the accuracy of information on this website.
NOTE : By applying for a credit card account through Great Canadian Rebates, you consent to the disclosure of your account approval status by the credit card company to Great Canadian Rebates for the purposes of (i) fulfillment and delivery of a Great Canadian Rebates Cash Back Rebate to you upon approval of your application in connection with this offer; and (ii) fulfillment of contractual obligations between the credit card company and Great Canadian Rebates in connection with this offer.
*See Card Provider's website and Card Application for complete card details, terms and current offers. Reasonable efforts are made to maintain accuracy of information.