Cash Back Rebate: 2.5%
Note : You must click to merchant before adding to cart or wishlist
Note : Cash back on gift cards only available here.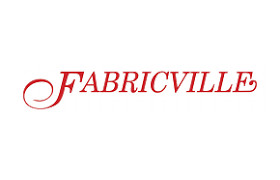 Shop fabrics from fashion to quilting.
Fabricville has the largest selection of fabrics in Canada, warehoused and readily available. With hundreds of fashion fabrics, quilting cottons, fleece and flannelette, as well as an extensive selection of drapery, upholstery and home décor fabrics, Fabricville is the number one source of fabrics in the country.
Description