---
Could not find merchant. It may be deactivated.
If it is an error and persists, please contact :
[email protected]
.



The merchant you were looking for no longer appears to be a part of our program.


SHOP ONLINE..... GET CASH BACK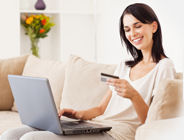 Shop online ...
Get Cash Back!
Get 25% Referral Bonus
Get paid in cash 25% of all cash back rebates all your referrals collect


Great Canadian Rebates works in partnership with over 900 well known merchants. These outlets already offer great deals and savings, you save even more when you shop online as a member here. Once you register, you can save through Cash Back Rebates and even more using our coupons, deals, discounts and sales links.