---
Cash Back Rebate from GCR:
5.0%★






Explore Vexxit Immigration
Vexxit - Immigration
New to Canada or moving to Canada? Work with an experienced lawyer to guide and support
you through the complexities of immigration law.
Vexxit is a one-stop shop to solve legal and financial challenges for consumers and businesses. Vexxit matches you with top, vetted lawyers, accountants, financial advisors and consultants who are best suited to meet your needs.

* Vexxit is available to residents in Canada except Quebec.


Immigration
Product Solutions Ranging from $225 - $2,900

Immigration Consultation


Work Permits
- Employer Specific (LMIA)
- LMIA Exempt
- Post-Graduation
- Spousal


Study Permits
- First-Time Applicant (Individual)
- First-Time Applicant (Family or Spouse)
- Extension (Not Expired)
- Extension (Expired)


Canada-Ukraine Authorization for Emergency Travel, Extension

Here's how Vexxit works:
1. Browse through the products or use Vexxit's Solution Finder


2. Choose your solution and select a Pro




3. Purchase your fixed-price solution




4. Work with your selected Pro



All documents related to your Vexxit solution will be provided to you, remotely and securely.


★ Conditions :

• Cash Back Rebate is from GCR and will be posted to your GCR account upon valid purchase of a Vexxit product.

• NOTE: You must reply to GCR within 4 months to report a missing rebate otherwise the rebate is void.


Shipping : Free shipping promotions from outside Canada may not apply to Canadian residents.
Rebate Currency Exchange : NONE

SHOP ONLINE..... GET CASH BACK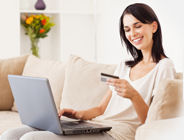 Shop online ...
Get Cash Back!
Get 25% Referral Bonus
Get paid in cash 25% of all cash back rebates all your referrals collect


Great Canadian Rebates works in partnership with over 900 well known merchants. These outlets already offer great deals and savings, you save even more when you shop online as a member here. Once you register, you can save through Cash Back Rebates and even more using our coupons, deals, discounts and sales links.