*This Post Contains Affiliate Links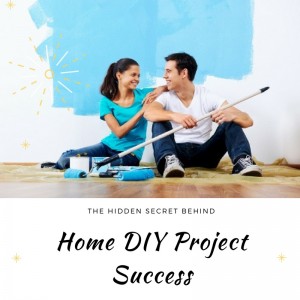 DIY home projects are gaining popularity. Lifestyle channels on tv offer many reality-type shows on home renovations and around-the-house projects, and Pinterest is a treasure-trove of ideas and instructions. Rolling up your sleeves to do it yourself is not only a fun project, but can also be a great way to save money.


But do you know the hidden secret behind home DIY project success?


It all comes down to having the right tools.

Even if you are not an avid Do-It-Yourself person, everyone should have a basic selection of small tools for fixing any small home repair problems. When I first started living on my own I had one screwdriver and a hammer. I honestly thought that I was ready to tackle anything!! It's only when household disaster strikes that you realize those 2 items can only take you so far.

For the most basic of around the house projects we suggest the Top 10 DIY tools every household should have. This list of tools will generally fix those items that come loose, start to leak, fall apart, and get jammed.

But what about those BIG home DIY projects that you've been wanting to tackle. You know, like building a deck in the backyard, updating the dusty rose bathroom fixtures, or bringing those old scratched up hardwood floors back to life?

BIG projects need BIG tools, and the majority of us just don't have a floor sander/buffer sitting in the back of the basement. Does that mean your only option is to buy one? Absolutely not, that is ridiculous and will throw your DIY savings out the window.

The logical answer is Tool Rental, like The HomeDepot offers. They have a wide selection of popular tools for big projects, including tools for landscaping, demolition, flooring, plumbing and cleaning.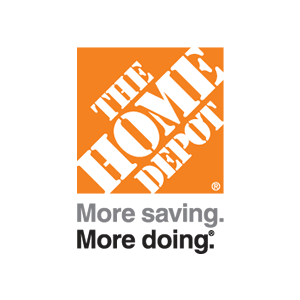 Wondering how to get that heavy piece of machinery home for the weekend in your little hatchback vehicle, or on public transportation? Truck rentals are also available. And that machinery comes with some good advice, The Homedepot knowledgeable associates will help you choose the tools and equipment you'll need and personally demonstrate the proper way to use them.

The weather forecast for this weekend is pretty dismal, so roll up your sleeves, rent the tools needed for your Home DIY Project Success, and get to work!!! We can't wait for you to share your project successes with us!

*Product availability and information is provided by the merchants. We take no responsibility for the accuracy of content. Great Canadian Rebates uses Affiliate Links in blog entries, which means when you click and purchase the item, we will be earning a commission on the sale. Promotional discounts and Cash Back Rebates may be available when purchased through Great Canadian Rebates. This is not a review of products. Products were not tested. Our selection process gathers customer feedback and ratings from many retailer websites and tabulates their responses into one list. They do not reflect our opinions.