1. GCR Notification Slider

Forgot to use GCR when shopping. Do not worry! We will notify you when shopping at your favourite stores with an automatic notification bar. Logging in and going to the GCR website is NOT required.
Note : You do need to log in at least once at installation or when login cookie expires
Note : This works for only those merchants that allow the notification slider






GCR will display a notification alerting you that Cash Back has been activated when the Save Now button was clicked as shown below.






2. GCR Search Results Notification

Make an informed decision! Cash Back is now displayed in your search results!






3. GCR Bookmarks

Use GCR bookmarks as a universal wishlist for all retailers. Visit back later to click and get your rebate.
Click for Instructions

* Note : Bookmarks currently available in Chrome and Firefox. Coming to Safari soon.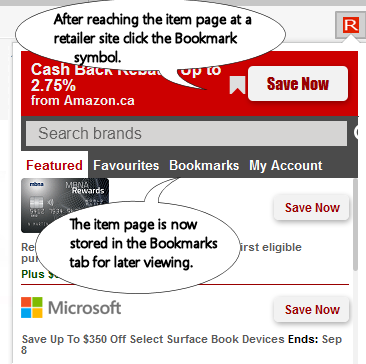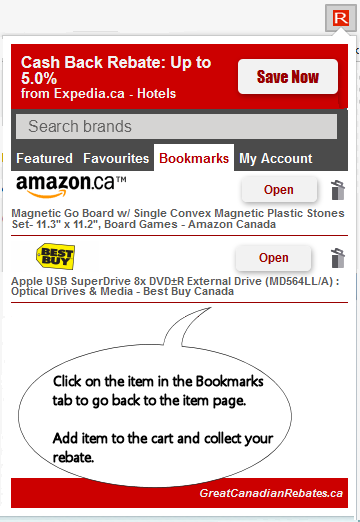 4. GCR Mini Site

Click the GCR Browser Extension button and a drop down mini site appears with the current top offers, your favourite sites and some account details.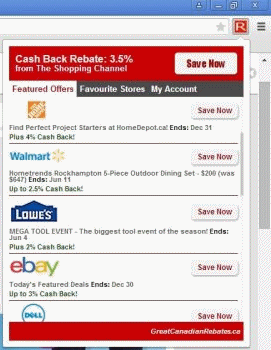 New to Great Canadian Rebates?
See How GCR Works and visit our FAQ.