11 days left to get 100,000 points with HSBC World Elite® Mastercard®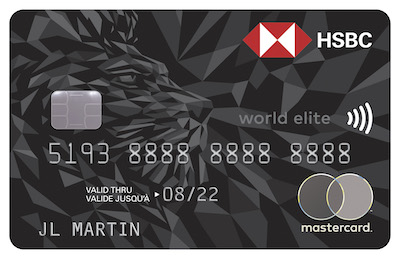 There are only 11 days left for you to apply to the HSBC World Elite® Mastercard® and earn 100,000 points (approximately $500 value), which will be distributed as follows: 50,000 points when you spend $6,000 within the first 180 days of the year, 20,000 welcome bonus points, another 20,000 points when you complete the first year using your card and finally 10,000 points when you add an authorized user. And as if that were not enough, primary cardholders will receive a refund of the first annual fee equivalent to $149. What are you waiting for? Apply before January 31, 2022 to get all these benefits! Sign up and get $50 Cash Back Rebate!
If you are a frequent traveler, this card is an excellent option for you, since you will be able to make all your purchases abroad free of commissions, make use of a generous insurance package and obtain high amounts of points for your transactions. In addition, the interest rates are quite affordable, 19.99% on purchases and 22.9 on cash advances and balance transfers.

The rewards system is very simple, for each purchase you make abroad, you will receive 6 points per dollar, while in all other eligible purchases you will receive 3 points per dollar. As we mentioned before, all purchases you make abroad will be exempt from commission, including those purchases you make online. Additionally, you can enjoy a $100 annual credit that you can redeem for airline seat upgrades, pay fees for extra luggage and airport lounge passes.

As a member of HSBC World Elite Mastercard, you will also have the opportunity to get a 10% discount on your reservations through Expedia or Agoda and you will also be able to enjoy unlimited Wi-Fi through Boingo hotspots, keeping you always connected on airports, hotels and public spaces.

On the other hand, did you know that with this card, you, your wife and children will have medical coverage of up to $1,000,000? As you read it, for 31 consecutive days you will receive coverage for that amount anywhere in the world where you are. In addition, you and your family will also be supported in case of baggage delay or lost, car rental issues and trip cancellations or delays.
Enjoy all the benefits HSBC World Elite® Mastercard® has to offer!
There are only 11 days left for you to apply to the HSBC World Elite® Mastercard® and earn 100,000 points (approximately $500 value), which will be distributed as follows: 50,000 points when you spend $6,000 within the first 180 days of the year, 20,000 welcome bonus points, another 20,000 points when you complete the first…