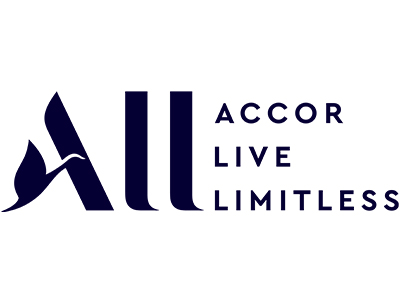 Budget to Luxury Hotels - 24 Brands to choose from including Sofitel and Novotel.
ALL - Accor Live Limitless makes life easy, rewarding, spectacular, personal. ALL makes it easy to enjoy the best in life, wherever you are. Convenient bookings, Rewards points across Accor's entire ecosystem, and best prices guaranteed. ALL makes life's journey more rewarding, with privileged benefits and powerful partnerships. We give you unique experiences to share and remember, making life spectacular. ALL makes it personal, with exclusive offers based on your taste, location and habits. ALL was designed for you.

Accor Live Limitless (Accor Hotels) provides exceptional hotels around the world. These are designer hotels that give something a bit different than the traditional, run of the mill offerings that are found in every single corner of the planet. Due to this, it makes an excellent option for when a traveller just wants to live life to the fullest and add a bit of spice to their hotel stay. At Accorhotels.com, it is possible to locate some of the very best the chain has to offer, right off of the website.

The website is rather easy to use. Right on the front page there is the booking option. This allows users to select the city of their choice, search through particular hotel types and room options and book their hotel. This is right on the main page, but there are other selections as well. Right off of the page, next to the "Our Hotels" is the "Offers and Deals" page. This provides select offers on certain hotels around the world, plus discounts on packaged deals, including restaurants and other services in the area of the hotel. The website also provides travel ideas for when visiting the site of the hotel. This way, there is always something to see and do.

In terms of a hotel booking website, the Accorhotels.com is rather straight forward and doesn't toss out any surprises. Because of this, anyone who has ever used a hotel booking website before should have no problems booking their room. Even individuals without experience shouldn't have a problem.
Description