---

Great Canadian Rebates
Privacy Policy
This privacy policy applies to Great Canadian Rebates and any affiliated companies associated with Great Canadian Rebates. It outlines the terms of a legal agreement between you and the company (Great Canadian Rebates). By accessing, browsing, surfing, viewing, and using the content on the website, you acknowledge that you have read, understood, and have agreed to comply with all the terms and applicable laws, rules, and regulations.

If you don't wish to agree to the terms, don't use this website for any purpose. You are required to go through the privacy policy carefully. You should know that Great Canadian Rebates reserve the right to amend the policy at any point in time without any prior notice. Any amendments shall come into immediate effect upon posting.

All our privacy policies and practices are made available on our website GreatCanadianRebates.ca. Users must go through the information to understand how we use, collect, store and dispose of personal information.


Collection of Personal Information
Great Canadian Rebates hold the right to collect information for the below-mentioned purposes:

• To carefully monitor and manage user accounts, accurate process transactions, and provide timely assistance to all users and members

• To communicate the latest deals, discounts, and offerings to our members.

• To analyze, comprehend, understand, and make an impactful decision on the responses, needs, and preferences obtained through information collected by respective members.

• To improve offerings, products, and services on our website.

• To protect our interests, fulfill all legal requirements, and ensure the proper working of the website GreatCanadianRebates.ca.

• To pay out Great Canadian Rebates members

Great Canadian Rebates has developed robust measures in protecting sensitive information and takes privacy very seriously. Users can visit our website without giving any personal or sensitive information. Suppose you provide us with your personal data identifying you or allowing Great Canadian Rebates to contact you. In that case, you agree to share the information with the company, its representatives, and other relevant stakeholders.

The personally identifiable sensitive information collected by Great Canadian Rebate includes, but is not limited to, name, mailing address, and email address. The information may also have the cookie status on your devices. Great Canadian Rebates also collects banking information for Great Canadian Rebates members who want to be paid by direct deposit.


Disclosure and Retention of Personal Information

Please remember that Great Canadian Rebates doesn't share, rent, sell or provide our extensive member lists to any organization or individual other than its affiliated companies or suppliers that are engaged or hired to manage member lists. We take the privacy of information very seriously and will never disclose personal information other than for the reasons mentioned above. We may disclose data for legal purposes or ensure compliance with the terms and conditions.


Accuracy of Information

Great Canadian Rebates is not responsible for the accuracy of personal information as it only collects what the user provides. We can update information collected when supplied by users or when it is necessary to fulfill the purposes of the personal data collected.


Information Security

We hire third-party service providers to process the information on our behalf. Legal agreements require the third party to safeguard the privacy and confidentiality of data. The information retained is for the purposes mentioned above and necessary actions upon the member's request. We will take the utmost measures to ensure the safety and security of your information. Personal information no longer required will be disposed of using the appropriate methods immediately.


Changes To Privacy Policy

Please note that Great Canadian Rebates holds the right to change the policy anytime. Therefore, users must go through the policy and check the date of an update to learn about any new provisions included in the statement. Notification for any material changes within the privacy statement may be via email or a notice on our homepage.


Dependency on Information

You now agree that any information on the website should not be relied on to make critical business or investment decisions. The data and information shall not be a substitute for professional opinion or advice. Great Canadian Rebates doesn't endorse the viability, accuracy, or reliability of any information present on the website displayed, posted, downloaded, or portrayed by Great Canadian Rebates through this website. By visiting the website, you acknowledge that any reliance on the information is at your sole discretion, and Great Canadian Rebates would not be accountable for anything.


Cookie Usage

Our website GreatCanadianRebates.ca also uses "cookies," which identify you as a return visitor and which can help tailor information to suit your individual preferences. Cookies are data stored on a web browser and the hard drive that saves you time when you revisit a meaningful website.

The browser also allows disabling cookies if you don't wish to provide any information or store any data on your hard drive.


External Links

We have explained the privacy policy of this website; however, our site does contain external links that don't come under this policy's domain. By visiting these external links, you, as a result, agree to the policy of that particular business or website. Great Canadian Rebates is not responsible for any misuse of information on any website other than its own and subsidiaries. We recommend reading the privacy policies of all websites you visit.


Agreement

The Agreement mentioned above comes into effect the moment you visit the website. All prior agreements, whether written or oral, regarding the subject matter on the website are void and null in the presence of this Agreement. Any changes and waivers to this Agreement will only be effective if provided in writing and signed by Great Canadian Rebates.

We are the sole owner of the data collected on this website and may obtain information at various points on the website. It is up to the user to provide the required information to proceed further.


Contact Information

If you have any queries, concerns, or questions regarding our privacy policy statement, contact our representatives or duly authorized officer via email at [email protected] We will make sure to address your grievances as soon as possible.

GreatCanadianRebates.ca
PO Box 174
GEORGETOWN, ON
L7G 4T1

SHOP ONLINE..... GET CASH BACK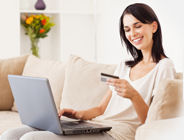 Shop online ...
Get Cash Back!
Get 25% Referral Bonus
Get paid in cash 25% of all cash back rebates all your referrals collect


Great Canadian Rebates works in partnership with over 900 well known merchants. These outlets already offer great deals and savings, you save even more when you shop online as a member here. Once you register, you can save through Cash Back Rebates and even more using our coupons, deals, discounts and sales links.