---
The Marriott Bonvoy® American Express®* Card
$60 Cash Back from GCR upon approval

• Earn up to 50,000 Points in your first 3 months of Card membership
• Earn 2 points for every $1 in all other Card purchases
• Terms and Conditions apply

HSBC World Elite® Mastercard®
$125 Cash Back from GCR upon approval

• Earn up to 80,000 Points!
• Get up to $649 in total value* for the first year!
• Terms and Conditions apply

Get 25% Referral Bonus
Get paid in cash 25% of all cash back rebates all your referrals collect


Great Canadian Rebates works in partnership with over 700 well known merchants. These outlets already offer great deals and savings, you save even more when you shop online as a member here. Once you register, you can save an average of five per cent more through Cash Back Rebates and even more using our coupons, deals, discounts and sales links.
All Finance

Financial Institution

Sub-category Highlights
We provide amazing cashback on online purchases!

Do you want to save your hard-earned money for a rainy day in Canada? Great Canadian Rebates is a top-notch cashback shopping site that allows you to access your favourite retailer?s online stores to get a certain percentage of your total price back in your account.

We offer some of the best rewards for different credit cards that will help you decrease your yearly expenses by a significant amount. We are associated with over 700 well-known merchants such as American Express, MBNA, Lowe?s, Indigo, Home Depot, Staples, Walmart, and more. You can stay up to date on the best deals and sales from all these top merchants so that you won?t miss out on getting some amazing rebates.

You can save at least 5% on average in cash back rebates, sales links, and coupons. Great Canadian Rebates is constantly getting updated with new discounts, sale exclusives, coupon codes, online sales, and more.


GCR Credit Card Cash Back Menu Get Up To $150 Cash Back




5.25% Cash Back!


Ends Sep 30




7% Cash Back!


Ends Sep 26




12% Cash Back!


Ends Sep 24




$100 Cash Back!


Ends Sep 30




5% Cash Back!


Ends Sep 22






6% Cash Back!


Ends Oct 6




$100 Cash Back!


Ends Sep 30




6.5% Cash Back!


Ends Dec 31




10% Cash Back!


Ends Dec 31




10% Cash Back!


Ends Dec 31



SALE OF THE WEEK
SAVE 20% IN ALL L'OCCITANE PRODUCTS!
You have a full week to enjoy a 20% discount on all L'Occitane products using the code FRIEND during checkout. Access almost 100 products, the best sellers, creams, oils, lotions and receive them at the door of your house with free shipping on orders over $75. Additionally, if you are a new customer and want to take full advantage of the discounts, register now on their website to receive an extra 20% on your first purchase, plus 7% Cash Back if you use your GCR account! Click here to start shopping!
Immortelle Divine Cream / Was $130 -

Now $104!


The new formula of our best-selling anti-aging cream in the world includes Immortele extract, a natural-origin alternative that effectively replaces retinol, reducing wrinkles and firming your skin. Your favorite cream now has a 30% higher concentration of Immortelle to help you target the 5 main signs of aging in the shortest amount of time. Buy it now and apply it to your face in the morning and before bed to start enjoying the results.
Shea Butter Hand Cream / Was $37 -

Now $29.6!


If you have dry hands, you should start using this formula that contains 20% shea butter, this will help soften and nourish your skin from the first moment you apply it, as well as protect you from environmental aggressors. To achieve this, you just must apply a generous amount and gently massage your hands at least twice a day, until the cream is completely absorbed, you will notice your hands hydrated without oily residue.
Almond Shower Oil / Was $34 -

Now $27.2!


Did you know that this wonderful almond oil is sold every 10 seconds around the world? That's because 87% of people who tried it found their skin was nourished immediately after using it. On contact with water, the oil will turn into a milk that you can rub on your skin with a loofah to achieve a deep cleaning and hydration, plus its silky texture makes it ideal for use while shaving. On the other hand, its delicious aroma of almonds and vanilla will offer you a unique aromatic experience.
Shea Body Rich Lotion/ Was $44 -

Now $35.2!


Protect your entire body from dryness with this delicious calendula and shea cream, a unique combination that will instantly bring well-being to any dry skin. Massage the lotion all over your body, preferably after bathing since the pores are open at that time and you will notice how it leaves your skin hydrated for up to 48 hours after application. Its advanced formula will help calm the feeling of tightness, always offering you protection.
See previous Sale of the Week offers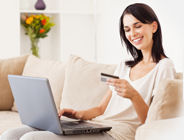 Shop online ...
Get Cash Back!