American Express® Aeroplan®* Reserve Card
$50 Cash Back from GCR upon approval

• New American Express® Aeroplan®* Reserve Cardmembers can earn up to a total of 90,000 welcome bonus Aeroplan points and a bonus Buddy Pass

• New Cardmembers: Earn up to $2,900 in value within your first year. Spend applies to bonus point offers valued at up to $1,800

HSBC High Rate Savings Account
$50 Cash Back from GCR upon approval
• Competitive total interest rates* of 1.75% on New Deposits from September 13, 2021 to December 16, 2021.

• No monthly fees

• No minimum balance required

*Terms and conditions apply. Rates as of September 10, 2021, and subject to change without notice.

Get 15% Referral Bonus
Get paid in cash 15% of all cash back rebates all your referrals collect


Great Canadian Rebates works in partnership with over 500 well known merchants. These outlets already offer great deals and savings, you save even more when you shop online as a member here. Once you register, you can save an average of five per cent more through Cash Back Rebates and even more using our coupons, deals, discounts and sales links.
MBNA Alaska Airlines World Elite® Mastercard® credit card




• 30,000 bonus miles†† and Alaska's Famous Companion Fare™ from $121 (USD) ($99 plus taxes and fees from $22)◊◊ after you make $1,000 or more in eligible purchases within the first 90 days of your account opening.



Get $50 Cash Back Rebate from GCR.

Scotiabank Passport™ Visa Infinite* Card




• Earn up to 40,000 bonus Scotia Rewards points in your first year (that's up to $400 towards travel)‡



Get $110 Cash Back Rebate from GCR.

Tangerine Money-Back Credit Card




• Apply for a Tangerine Money-Back Credit Card by October 4, 2021 and earn an extra 10% back (up to $100) when you spend up to $1,000 in everyday purchases within your first 2 months.*



Get $110 Cash Back Rebate from GCR.
Get Up To $100 Cash Back Quick Click to see TOP CREDIT CARDS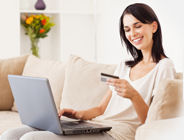 Shop online ...
Get Cash Back!





$20 Cash Back!





Up to
6% Cash Back!


Ends Dec 10




5% Cash Back!


Ends Sep 30




6.5% Cash Back!


Ends Sep 25




$100 Cash Back!


Ends Sep 26






$110 Cash Back!


Ends Sep 30




5% Cash Back!


Ends Sep 14




8% Cash Back!


Ends Sep 30




10% Cash Back!


Ends Sep 30




$110 Cash Back!


Ends Sep 30



SALE OF THE WEEK
EARN UP TO 40.000 POINTS WITH THE AMERICAN EXPRESS® AEROPLAN® CARD!
If you are a frequent traveler, both inside and outside of Canada, it is worth considering applying for the American Express Aeroplan card. This card is the main one of the 3 new cards that American Express has launched on the market, it is mid-range and with an annual fee of $ 120 it is quite accessible for all Canadians who are of legal age and have a credit file! Sign up and get $10 Cash Back Rebate!

 
As a welcome bonus, new holders will be able to obtain up to 40,000 points, which will be distributed as follows: 10,000 Aeroplan points and an Air Canada Buddy Pass, which means an additional flight ticket that can be awarded to a friend to travel within North America, this after spending a total of $ 1500 on purchases with your card during the first three months of activating it.
 
The remaining 30,000 points, you can easily earn them by spending $ 500 a month on your card, during the first 12 months after obtaining it. In addition, your first checked bag of up to 23 Kg will be totally free to you and also to up to 9 companions traveling on the same flight reservation with Air Canada.
It is estimated that just with the welcome benefits you will be saving up to $ 1,200 or more in value during your first year as a member of American Express Aeroplan.
 
As if that were not enough, by making use of your card you will continue to accumulate points, for example, in all your online purchases and payment of services by subscription you will accumulate 1 point, for elegible dining and food delivery you will obtain 1.5 points and for purchases eligible for Air Canada and Canada Vacations will earn 2 points for each purchase.
 
Also, feel safe and calm on your trips thanks to the insurance of your AmEx card that includes coverage of up to $ 500 if your flight is delayed more than 4 hours, if your luggage is lost or delayed more than 4 hours or if you are victim of theft in the hotel. You can also get coverage for up to $ 500,000 in travel accidents and $ 85,000 in coverage for theft or damage to rented vehicles.
 Get your new Aeroplan card and start enjoying the privilege of belonging to the great American Express family!
See previous Sale of the Week offers