---
American Express® Cobalt Card
$100 Cash Back from GCR upon approval

• Earn 2,500 Membership Rewards® points for each monthly billing period in which you spend $500
• Earn 5x the points on eligible eats and drinks in Canada, including groceries and food delivery.
• Terms and Conditions apply

RBC® Avion Visa Infinite
$85 Cash Back from GCR upon approval

• Get up to 55,000 bonus points!
• Earn 1 RBC Rewards® point for every dollar you spend* and an extra 25% on eligible travel purchases.
• Terms and Conditions apply

Get 25% Referral Bonus
Get paid in cash 25% of all cash back rebates all your referrals collect


Great Canadian Rebates works in partnership with over 700 well known merchants. These outlets already offer great deals and savings, you save even more when you shop online as a member here. Once you register, you can save an average of five per cent more through Cash Back Rebates and even more using our coupons, deals, discounts and sales links.
All Finance

Financial Institution

Sub-category Highlights
We provide amazing cashback on online purchases!

Do you want to save your hard-earned money for a rainy day in Canada? Great Canadian Rebates is a top-notch cashback shopping site that allows you to access your favourite retailer?s online stores to get a certain percentage of your total price back in your account.

We offer some of the best rewards for different credit cards that will help you decrease your yearly expenses by a significant amount. We are associated with over 700 well-known merchants such as American Express, MBNA, Lowe?s, Indigo, Home Depot, Staples, Walmart, and more. You can stay up to date on the best deals and sales from all these top merchants so that you won?t miss out on getting some amazing rebates.

You can save at least 5% on average in cash back rebates, sales links, and coupons. Great Canadian Rebates is constantly getting updated with new discounts, sale exclusives, coupon codes, online sales, and more.


GCR Credit Card Cash Back Menu Get Up To $150 Cash Back




Up to
3% Cash Back!


Ends Dec 5




5% Cash Back!


Ends Dec 12




9% Cash Back!


Ends Dec 30




10% Cash Back!


Ends Dec 31




Up to
7% Cash Back!


Ends Dec 31






Up to
3% Cash Back!


Ends Dec 31




$125 Cash Back!


Ends Dec 31




3% Cash Back!


Ends Dec 31




$100 Cash Back!





6.5% Cash Back!


Ends Dec 31



SALE OF THE WEEK
BED BATH & BEYOND CHRISTMAS - THE BEST GIFTS IDEAS!
Every year, Bed Bath & Beyond stores make a selection of the best gift options for each member of the family, from the youngest to the oldest and always at affordable prices. In addition, you will be able to find all the Christmas elements that you need to decorate your home for the festivities with trees, tablecloths, plates, figures, lights and hundreds of different things that will make your house look beautiful and cozy! Click here to start shopping!
Our Table™ Preston 6-Piece Mixologist Set in Matte Silver / Before $60.00 -

Now $36.00!


Prepare the best cocktails and surprise family and friends at parties with this complete Bartender Kit that includes: a 30 oz. cocktail shaker, a wood muddler, a beaker, a jigger, a strainer and a stirrer. It has a modern, elegant and practical design so you can take it with you to all your meetings, whether it's on the beach, in the mountains or at your friend's house. It is made of materials such as stainless steel, wood and glass.
Melissa & Doug® Top & Bake Pizza Counter 34-Piece Playset / Was $92.99 -

Now 69.74!


If you have a little one at home with culinary skills, take the opportunity and inspire him with this beautiful 34-piece set to become an Italian pizza master! The kit includes a wooden pizza, a pizza box, the oven, play money, ingredients, kitchen utensils and much more. It is made with high-quality materials, which resist despite continuous use and the passage of time. It is ideal for children over 3 years old, and will help them develop their creativity, motor and cognitive skills.
iHome® 10x/1x Beauty Vanity Mirror and Stereo Speaker with Bluetooth® Speakerphone / Was $399.99 -

Now $319.99!


Make up in style with this glamorous mirror, with integrated lights and speakers so you can also listen to your favorite music while you do it! This 10x magnifying mirror will allow you to see imperfections up close and correct them for a spectacular final finish. It also offers 4 brightness levels and tone adjustment for day or night. You can connect your smartphone via Bluetooth to answer calls directly from your mirror or listen to inspiring music.
Vtech® Explore & Write Activity Desk™ / Was $89.99 -

Now $62.99!


An all-in-one interactive desk is what your little one needs to stimulate all their senses! This innovative toy will help children learn letters, numbers, music, colors and more. It also has a notepad with an illuminated screen to practice writing and drawing. It is ideal for children from 2 to 5 years old, so if you have a child who you want to give something that they will remember forever, this is an excellent option!
See previous Sale of the Week offers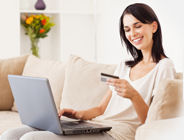 Shop online ...
Get Cash Back!