The Platinum Card by American Express
$150 Cash Back from GCR upon approval

Earn up to 80,000 Membership Rewards® points - that's up to $800 in statement credits that can be used towards extra leg room on your next flight, or a weekend away at the spa charged to your Card.
Terms and conditions apply.

HSBC Cash Rewards Mastercard®
$100 Cash Back from GCR upon approval



Special offer: Earn an additional 12.5% cask back on all purchases for the first 180 days (up to $1,000 in total purchases). That's 14% cashback! Must apply by October 31, 2022. Conditions apply.

Get 25% Referral Bonus
Get paid in cash 25% of all cash back rebates all your referrals collect


Great Canadian Rebates works in partnership with over 700 well known merchants. These outlets already offer great deals and savings, you save even more when you shop online as a member here. Once you register, you can save an average of five per cent more through Cash Back Rebates and even more using our coupons, deals, discounts and sales links.
American Express® Cobalt Card




• In your first year as a new Cobalt Cardmember, you can earn 2,500 Membership Rewards® points for each monthly billing period in which you spend $500 in net purchases on your Card. This could add up to 30,000 points in a year



Get $100 Cash Back Rebate from GCR.

MBNA Alaska Airlines World Elite® Mastercard® credit card




• 30,000 bonus miles†† and Alaska's Famous Companion Fare™ from $121 (USD) ($99 plus taxes and fees from $22)◊◊ after you make $1,000 or more in eligible purchases within the first 90 days of your account opening.



Get $50 Cash Back Rebate from GCR.

Tangerine Money-Back Credit Card




• Apply for a Tangerine Money-Back Credit Card by May 31, 2022 and earn an extra 10% back (up to $100) when you spend up to $1,000 in everyday purchases within your first 2 months.*



Get $125 Cash Back Rebate from GCR.
Get Up To $100 Cash Back Quick Click to see TOP CREDIT CARDS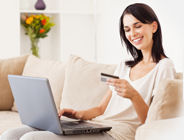 Shop online ...
Get Cash Back!



Up to
$30 Cash Back!


Ends May 31




Up to
3.5% Cash Back!


Ends Jun 29




$80 Cash Back!


Ends Jun 23




Up to
2.5% Cash Back!


Ends Jun 30




5.25% Cash Back!


Ends Jun 30






$3 Cash Back!


Ends May 30




4.5% Cash Back!


Ends Jun 30




8% Cash Back!


Ends Jul 1




Up to
6.5% Cash Back!


Ends Jul 20




8% Cash Back!


Ends Jun 30



SALE OF THE WEEK
LET'S CELEBRATE VICTORY DAY IN THE POOL!
What better way to enjoy a long weekend than submerged in the pool? And if you still don't have one at home, don't worry, because at Walmart you will find a wide variety of pools, both inflatable and with a steel or resin frame, you just have to choose the one that best suits your needs and budget. There is something for everyone! In addition, you can also get all kinds of water toys, accessories, cleaning tools, pumps, filters and other supplies. Visit walmart.ca now and enjoy their best prices! Click here to start shopping!
Hydrium 8' X 30' POOL 642 gal/

Now $68.88!


With extra strong side walls and reinforced with 3 layers of polyester mesh core and 2 layers of PVC, this beautiful Hydrium brand pool offers durability and resistance over time. It's easy to install and comes with a flow control valve for easy drainage, using just a garden hose. It is ideal for children and adults, it has a good size and is super easy to install, your family and friends will love it!

Intex Unicorn Inflatable Ride-On Pool Float, 79' X 55' X 38' /

Now $24.99!


Add a mystical touch to your pool with this charming unicorn-shaped inflatable, with a fun design and bright colors, it will be everyone's favorite at home! It's made of 12-gauge vinyl, perfect for taking a beating from kids...probably jumping on the inflatable and knocking it all over the place. Plus, it's a good size and comes with two sturdy handles to hold on to. So if you still don't know what to give, this is an excellent option!

Play Day Deluxe Family Pool /

Now $29.98!


Much more spacious than the previous one, this incredible 120-inch pool will give the whole family a place to cool off and, above all, have fun this summer. It is built with durable PVC and has efficient valves incorporated that will make inflation and deflation much easier. It is large and strong enough to support adults and children at the same time. Without a doubt, the best choice for hot days!
Intex King Kool Lounge, 2-assorted Colors, 63 X 33.5' /

Now $46.59!


Soak up the sun and relax while floating in the pool or lake with the Intex King Kool Lounge. Thanks to the great resistance and stability that this inflatable provides, you can support your back and arms while enjoying your favorite drink or reading a book. It is designed with vibrant colors, and with excellent quality materials to guarantee the best performance at all times. Get yours now and enjoy!
See previous Sale of the Week offers