---
Cash Back Rebate from GCR:
$25.00★ per $10,000






Licensed real estate brokerage offering a realtor referral service throughout North America
All-Purpose Realty is a licensed real estate brokerage. They offer :

• A realtor referral service throughout North America.

• An established network of real estate agents. These agents work for brand name firms.

• Buyer and/or sellers of residential properties receive financial rewards and benefits.

• Each consumer contact is managed from a central customer service centre.

• One representative is used to work through the entire home buying and selling process.

• Consumers find the appropriate real estate agent based on needs.
★ PLEASE READ TO MAKE SURE YOU GET A CASH BACK REBATE:

Cash Back is for buying or selling real estate.

The cash back is $25 per $10,000 increment of completed real estate transactions.
For example :
Sell a home for $800,000 and receive $2000 in cash back. Purchase a home for $900,000 and receive $2250 in cash back.

Cash back will be reported between 30-45 days of the possession date of the subject property on your sale and/or purchase.



Rebate Currency Exchange : NONE

SHOP ONLINE..... GET CASH BACK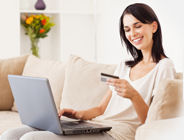 Shop online ...
Get Cash Back!
Get 25% Referral Bonus
Get paid in cash 25% of all cash back rebates all your referrals collect


Great Canadian Rebates works in partnership with over 900 well known merchants. These outlets already offer great deals and savings, you save even more when you shop online as a member here. Once you register, you can save through Cash Back Rebates and even more using our coupons, deals, discounts and sales links.