Cash Back Rebate: $2.00*
Note : You must click to merchant before adding to cart or wishlist
Note : No cash back on gift cards unless specified below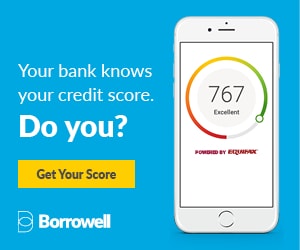 We offer customers free credit monitoring - this includes monthly score refreshes and reports. We were excited to have recently launched free Equifax credit reports - a Canadian first! Customers can now see their Equifax credit report for free on a monthly basis, which includes important information such as credit utilization, inquiries, and credit account history, for free online.
Description