Cash Back Rebate: 4.5%
Note : You must click to merchant before adding to cart or wishlist
Note : Cash back on gift cards only available here.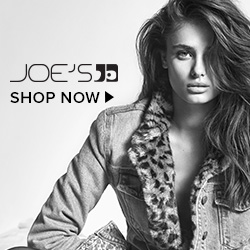 Shop denim for the whole family.
JOE'S Jeans is a casual chic lifestyle brand synonymous with classic, modernized wardrobe staples. The brand offers a versatile range of timeless styles from premium denim to handcrafted collection pieces and contemporary accessories to footwear.
Description