---
Cash Back Rebate from GCR:
$80.00★


Cash Back Boost until Dec 31





Go to Qtrade

Note : Click to application page from GCR before filling application




Buy & sell stocks, bonds, ETFs Options and mutual funds

Get up to $2,000 cashback when you open any new self-directed trading account with Qtrade Direct Investing.

Use Promo Code: CASHBONUS2024

New or existing clients.
Offer valid from November 1, 2023, to March 4, 2024

- New clients get a $50 Sign Up bonus when you open a Qtrade account by March 4, 2024 and deposit at least $1,000 by March 31, 2024.
- Early Bird bonus: open a Qtrade account with at least $50,000 by December 31, 2023 receive a 20% discount on trading fees.


| | |
| --- | --- |
| New Funds/Assets Transferred | BONUS |
| $5,000 - $49,999 | $150 |
| $50,000 - $99,999 | $250 |
| $100,000 - $249,999 | $500 |
| $250,000 - $499,999 | $1,000 |
| $1,000,000 + | $2,000 |











Promo code CASHBONUS2024 must be used to submit the application during the Cashback Offer period.



---
Qtrade is consistently rated a top-ranked broker for the 4th year in a row
Industry leading tools - Build, evaluate, and test your portfolio using analyst research and tools that feature our most advanced risk analysis and portfolio-building technology.


Award-winning platform - Qtrade has ranked Canada's #1 online investing platform 25 times in the past 17 years, offering a superior trading experience from your desktop or mobile device.


Canada's best support - 8 times in the past 6 years, our highly experienced team has ranked #1 online broker for client service. As well, our educational resources are among the best in the industry.


Full suite of educational resources.


Commission-free ETF program: Trade (buy and sell) 100+ ETFs with no commissions or minimums.


ESG Score added to Portfolio Score™ & Portfolio Simulator™


Enhanced interactive charting tool.


TipRanks Analyst Ratings offers an aggregated view of analyst ratings activity with insights into:
The overall analyst consensus rating from strong buy to strong sell

The average analyst 12-month price target plus the range of low to high, price target estimates

A summary view of the individual analysts, their recommendations, price targets, and the news source (where available)

The tool offers an engaging and informative research option to all Qtraders regardless of investor knowledge and experience:
Informative data that gives Qtraders the confidence to make quicker investment decisions

Novice investors can avoid information overload and be reassured by views offered by industry experts

Experienced investors can validate or reconsider their investment ideas


Goal planning made easy

The Goal Planning tool is a quick and simple way to begin to write your own future. A user-friendly questionnaire helps you easily set and track your goals, check in to monitor your progress, and receive personalized recommendations on how much you need to invest each month to give you the confidence you need to achieve them.



Complete T&Cs: https://www.qtrade.ca/en/investor/offers/affliate-150-offer-tc.html

Qtrade is consistently rated a top-ranked broker for the 4th year in a row, receiving an 'A' grade in Rob Carrick's digital brokerage review by The Globe and Mail.
★ PLEASE READ TO MAKE SURE YOU GET A CASH BACK REBATE:

• Must be a new Qtrade client
• Must fund your account




Rebate Currency Exchange : NONE

SHOP ONLINE..... GET CASH BACK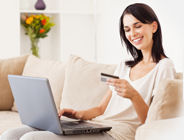 Shop online ...
Get Cash Back!
Get 25% Referral Bonus
Get paid in cash 25% of all cash back rebates all your referrals collect


Great Canadian Rebates works in partnership with over 900 well known merchants. These outlets already offer great deals and savings, you save even more when you shop online as a member here. Once you register, you can save through Cash Back Rebates and even more using our coupons, deals, discounts and sales links.