Cash Back Rebate: 2.5%*
Note : You must click to merchant before adding to cart or wishlist
Note : Cash back on gift cards only available here.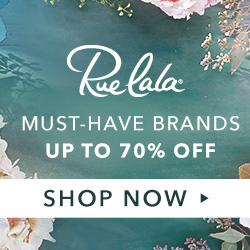 E-commerce fashion and home decor.
STYLE. DELIVERED DAILY. Rue La La is the destination for the most desired brands at Members-only prices. Each day, we curate Boutiques filled with the best of the best in women's and men's fashion, home, travel, kids, and more. New Boutiques open at 11AM ET and stay open for just 48 hours.
Description