| | | |
| --- | --- | --- |
| | | Pet treats made of raw, dehydrated, and freeze dried free range rabbit and exotic meats |

Welcome to Shades of Gray. We are a Canadian family owned business that specializes in high quality and all natural delicacies for your precious pets. We take pride in keeping all pets and pet owners happy and healthy.

We pride ourselves in our gluten, antibiotic and preservative free snacks for your pets made of the single ingredients of various free ranged animals such as rabbit, beaver and bison, a delicacy that is not only good for pet owners but for our pets' too.

As a pet owner we know that your pets are your priority. We provide all natural pet treats that enhance your pet's health. Our treats help with your pet's dental hygiene, for their coats to shine brighter, they are less likely to have problems with allergies while staying much more hydrated and energetic!

Shades of Gray's Indigenous Pet treats offers a wide range of delicacies made of a single ingredient such as bison, rabbit and beaver which goes through a dehydration process. These dried treats will make your precious pet instantly fall in love with and would want more with the bonus that it contains no additives and it is completely organic just how mother nature intended.

We currently provide, Indigenous Rabbit Strips, Rabbit Ears, Rabbit Feet, Stuffed Rabbit Ears, and Rabbit Rolls, Beaver Topper and Bison Topper that contains no gluten, glycerine or grain!

Shades of Gray is a 100% owned and operated Indigenous Algonquin of Pikwakanagan First Nation Business. We are proud of our roots and honor them in moving forward with our mission to provide organic, indigenous pet treats.
Description

Shipping : Free shipping promotions from outside Canada may not apply to Canadian residents.
Shipping : Free shipping available on minimum order of $50.00. Exceptions apply.
Rebate Currency Exchange : NONE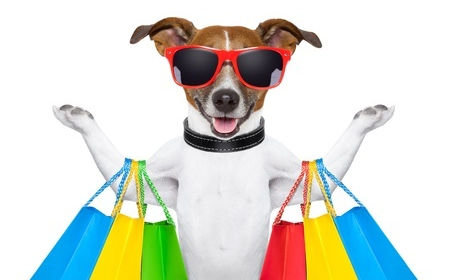 Sales and Deals