| | | |
| --- | --- | --- |
| | | The original, natural and ethical beauty brand. Shop The Body Shop! |

It isn't too difficult to find nearly any product you might be looking for on the internet or in stores nowadays, but being able to find what you want the exact way you that want it is another story entirely.

Many companies out there still use animals to test their products, on top of using lower quality synthetic and fake ingredients, and those that claim not to are reluctant to inform their consumers of the methods they do use. Many also still incorporate unfair labor and treatment of their employees as well.

When it comes to buying products, most of us want to know exactly what we are getting and where it came from. Our world has become a lot more self conscious and aware, which many big corporations don't like; they don't want to have to change the simple and cheap ways that they do their business. Unfortunately, all this really means is that they do it cheaply, and we pay expensive prices.

When you buy at The Body Shop, you can feel at ease about the products you purchase. Not only is this company 100% against animal testing and cruelty, but they also incorporate all of their high morals and values into their work.

Every bit of the merchandise found in The Body Shop is beautifully made with all natural elements to bring consumers the best possible product. Their strong morals and dedication to human rights aren't just obvious in the goods that people purchase, but in every aspect of the company itself. The natural materials used to create the loved products are produced all over the world, and are purchased from real farmers that make their honest living by their farms, which in turn also supports the community fair trade.

Customers can feel confident about what they buy from The Body Shop because every product bought helps to support the hard workers from around the globe that are creating the natural ingredients used, helping to protect the planet because they are aren't supporting the mass harvesting of the Earth's resources or tearing down any rainforests in their wake.

The Body Shop is a business with heart and with an important goal. They offer the finest products for nearly every occasion, and back them all with the guarantee that all were made through fair treatment of workers and with top of the line quality. The company encourages its employees to become well trained in order to enhance their work and life ethics, to help their values grow and to feel good about themselves. The Body Shop donates both time and money to many worthwhile organizations and charities that are like-minded in helping save the planet and the people in it.

Feel good when you purchase all of your personal grooming products through The Body Shop Canada and receive Cash Back Rebates from Great Canadian Rebates. You will have the peace of mind knowing that you are making good decisions for your planet as well as for your wallet.
Description

Shipping From : Canada
Rebate Currency Exchange : NONE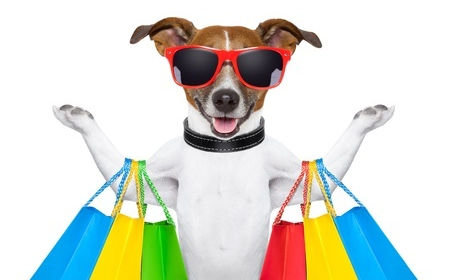 Sales and Deals