Cash Back Rebate from GCR:


3.25%




Cash Back Boost until Dec 31





Shop Now: Go to TSC™

Note : You must click to merchant before adding to cart or wishlist





Go to TSC™

TSC™ is a Canadian based cable television shopping channel that offers their products via catalog twice a year. You can also purchase listed products by telephone and Online Shopping. Like many cable shopping channels you are guaranteed to Save Money, get great Deals on otherwise expensive items and the Savings are endless!

TSC is home to the brands you know and love like Dell, Apple, Dyson, KitchenAid, Vitamix, IT Cosmetics, Vince Camuto and more. As a leading Canadian online and TV retailer, we surprise and delight you every day with fresh, relevant brands and products - and offers you can only find at TSC.

Shopping is always an almost terrifying venture because the stores are usually filled with customers rushing and pushing their way around to find the purchases they need and the deals that are being advertised to save money.

At TSC™ website, you can do all of your Online Shopping without the push and shove of your local neighbor. The company is 100% Canadian and aims to serve you with the best customer service they can and give you an opportunity to pick up the latest products on the market or let you try out a one of their many offers on some of the items you normally wouldn't see in your local department store.

With it being Online Shopping, you're always a little worried about the return policies. You're in luck here because TSC™ has a great return policy where you can return an item you have purchased within 30 days. As long as your item is returned to the warehouse within those 30 days (keep in mind the amount of time it takes to ship the items back), your money will be credited back to your account in a timely fashion.

Now that we have the business part out of the way, let's talk about all those Savings you will find while you're sifting through the pages of products online!

When you visit TSC™ you can navigate to their main website where you will find a section that says, 'Online Only'. There you will find a lot of items that weren't featured on the television programming and in some cases you may even find more Savings there.

Another hot page to check out is the 'Clearance' because a lot of time there will be things featured there that are either not big sellers to some of the audience or maybe they just had too many in stock. Either way, you may find something that might strike your fancy. If you decide you don't enjoy the product or if it isn't what you wanted after all — there is that fantastic return policy!

The great thing about this company is that you have the freedom to shop at home online without the rush of other people around you. Look forward to saving money, the deals and the customer service, Canadian owned, gives you that luxury.
Description

Shipping : Free shipping promotions from outside Canada may not apply to Canadian residents.
Rebate Currency Exchange : NONE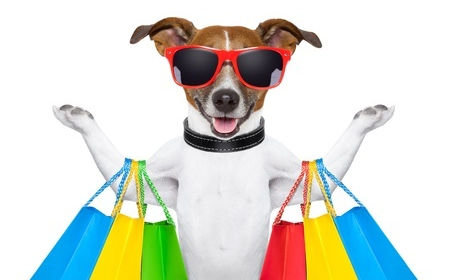 Sales and Deals