Cash Back Rebate from GCR:
Up to 8.0%★





Shop Now: Go to WagJag

Note : You must click to merchant before adding to cart or wishlist





Huge discounts on high quality products and services
WagJag is an innovative online community offering great deals on a wide variety of products, entertainment, travel, and more to Canadian individuals and families. Free to join and easy to use, WagJag allows users throughout Canada to view special limited-time offers and purchase vouchers, which let them save on the things they need, the things they want, and everything in between.
WagJag also provides coupons for their shoppers. Check here for the latest coupon offers and take advantage of the savings.
WagJag offers a tremendous variety of deals, easily searchable by name, category, or location. Deals include offers to save on groceries and cleaning supplies, beauty products, home furnishings, gift items, sports equipment, automobile maintenance services, and much more. Users can even find deals for discounts while dining in restaurants, traveling, and enjoying museums, concerts, cruises, and amusement parks. The range and breadth of the deals WagJag offers is enormous, so there is truly something for everyone—and its deals can be used all across Canada!
After signing up for free, WagJag users simply browse or use the website's search features to find deals they don't want to pass up, and then purchase the deal online. Once they have purchased the deal, users receive a voucher, which they can then use to redeem the deal straight from the merchant. The method for redeeming a voucher can vary a bit from deal to deal—some may be online, some may be in person—but each voucher contains clear and detailed instructions about how exactly it may be redeemed.
WagJag users can receive regular email alerts as well, which keep them informed on the daily deals and great offers they can find. When signing up for email alerts, users can choose their city or metropolitan area so that they receive deals specifically pertinent to them.
WagJag is a great way to save on everyday items and necessities, explore fun new places and passions, and try new things.
Description

★ Conditions :

8% cash back for : Everything else

5.3% cash back for : Travel

3.3% cash back for : Grocery

0% cash back for : Gift Cards of any kind

Travel: Travel, Travel-2, Hotels, Bus or Train, Flight, Cruise, Flight + Hotel, All-Inclusive Vacations, Car Rental, Legacy Travel, Adventure, Airport, Bed & Breakfast, City, Cottages & Resorts, Culinary, Family, Luxury, Niagara Falls, Romantic, Shopping, Transportation Services.

Grocery: Grocery, Appetizers, Bakery, Beef & Veal, Beverages, Bison, Coffee & Tea, Dairy Products, Desserts, Fish & Seafood, Frozen Meals, Fruits & Vegetables, Grocery Store, Lamb & Goat, Legacy Grocery, Pizza & Pasta, Pork, Poultry, Snacks & Candy, Spices, Sauces, & Spreads



Shipping From : Canada
Rebate Currency Exchange : NONE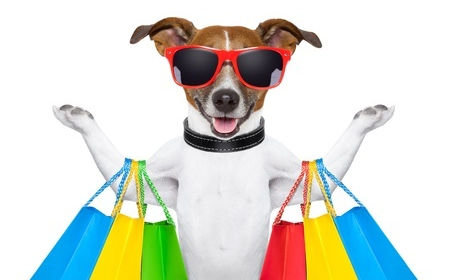 Sales and Deals