Cash Back Rebate from GCR:
Up to 1.1%★





Shop Now: Go to eBay Canada

Note : You must click to merchant before adding to cart or wishlist





Shop eBay Canada
What began as the web equivalent of a local garage sale is now an international bazaar. On eBay Canada, shoppers will find everything from digital cameras to craft supplies to vintage Airstream trailers. Merchandise for sale includes used items, vintage collectables, antiques and new goods in MIB (mint in box) condition. There's also a brisk business in items like airline tickets, travel accommodations and coupons.
For Canadians, this site has a lot to offer. It vastly expands the range of items and prices to choose from and usually results in a bargain, even when shipping fees are taken into consideration. Buyers can quickly search thousands of items by keyword or browse in dozens of well-described categories and subcategories.
Description

★ Conditions :

1.1% cash back for : Health & Beauty, Clothing, Shoes & Fashion Accessories, Jewelry & Watches, eBay Motors and other items not on list

0.8% cash back for : Home & Garden, Coins & Paper Money, Crafts, Dolls & Bears, Collectibles, Stamps, Art & Antiques, Toys, Hobbies, and Games, Sports & Leisure, Pottery & Glass, Entertainment Memorabilia, Alcohol & Food, Appliances, Baby, Pet Supplies, Lifestyle, Musical Instruments, Sports, Tickets & Events, Books, Comics & Magazines, DVDs & Movies, Music, Vehicle Parts & Accessories. Gift Cards & Coupons from consumer sellers.

0.5% cash back for : Cameras & Photo, Cell Phones & Accessories, TV, Video & Audio, Video Games & Consoles, Business & Industrial

0.3% cash back for : Computers/Tablets & Networking, Real Estate

0% cash back for : Items found on the DEALS page : ebay.ca/deals/, Gift cards, second chance offers or on bids placed with a sniping service/tool

• Cash Back is only paid on legitimate Winning Bid or Buy It Now (BIN) transactions.

• No Missing rebate inquiries will be accepted for Offers.

• You must click from GCR to place a BUY IT NOW transaction.

• For BIDs, you must click from GCR to make a BID. We have to be the last website used to make a bid. See below for more details.

• Cash Back is only for residents living in Canada.

• Cash Back is only for sellers from eBay Canada, eBay US and eBay UK. If you migrate off these sites to other countries then a cash back will not be reported.

• There is no limit on how much you can spend.

• The cash back maximum is $50 for eBay Motors and Real Estate, $130 for Business and Commercial and $300 per transaction for all other categories.

NOTE : Click from GCR again if switching to and from eBay.com and eBay.ca


How to get a Cash Back Rebate for auctions at eBay.ca 1. To get a cash back rebate for an auction at eBay you must click from GCR to eBay.ca for a BID. We must be the last website that sends a buyer to do a bid.

2. Going to eBay.ca to pay for an auction win does not result in a cash back if you never used GCR to click for a bid on that item.

Here are some examples that applies to Bids :

This example will get a cash back rebate :
Bid 1 : You click from GCR to eBay
Bid 2 : Go directly to eBay
Bid 3 : Go directly to eBay

This example will get a cash back rebate :
Bid 1 : Go directly to eBay
Bid 2 : Go directly to eBay
Bid 3 : You click from GCR to eBay

This example will NOT get a cash back rebate :
Bid 1 : You click from GCR to eBay
Bid 2 : Use some app that is an affiliate of eBay
Bid 3 : Use some app that is an affiliate of eBay

This example will NOT get a cash back rebate :
Bid 1 : You click from GCR to eBay
Bid 2 : You click from another website to make a bid

This example will NOT get a cash back rebate :
Bid 1 : Go directly to eBay
You click from GCR to eBay to pay for the item


Shipping : Free shipping promotions from outside Canada may not apply to Canadian residents.
Rebate Currency Exchange : NONE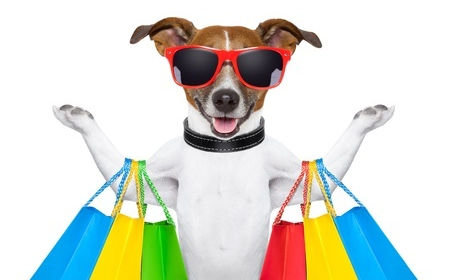 Sales and Deals