Cash Back Rebate from GCR:


1.25%





Shop Now: Go to evo Canada

Note : You must click to merchant before adding to cart or wishlist




Ski, Snowboard, Skate, Bike, Surf, Evo Canada has it all!

evo began out of pro skier Bryce Phillips' dorm room to help supplement his travels and skiing career. The business quickly gained a following by offering more than just good deals and excellent customer service. evo was founded on a set of core values, one of which being fostering culture and lifestyle, something that we felt was lacking in our market and that has been embraced far and wide. We speak a language that knows no boundaries.

The Great at 8: evo's Core Values

EVOLUCION: There is a restlessness at the heart of evo. A belief that we can build a better way to do business—and then a better one after that. We take smart risks. We embrace the failures that lead to a better way. We are relentless in our intent to improve as individuals, and as the company we are building together.

COMUNICACION: Communication is how we build strong, trusting relationships with each other, and with our partners, customers

RESPECT: Every member of the extended evo community—customers, partners, vendors, fellow employees—should feel respected, heard and valued. Every evo interaction should communicate respect for individuals, industries and the communities we live and play in.

CREDIBILITY: Credibility comes from our passion for what we do, our service and expertise, and our welcoming, authentic approach to customers of all styles, abilities and interests.

INVITATION: We create community-focused, customer experiences that are inviting and accessible. We open the doors to all people. And we share our passions and knowledge with humility and a genuine desire to help.

BALANCED AMBITION: We are committed to balance—as a company, and as individuals. We balance our desire to be a growing, profitable business with the needs of our communities and a commitment to give back. We balance professional ambitions with our lives outside evo.

LEADERSHIP: We are always seeking a better way of doing things and to lead the way. We lead by example, are not afraid to take risks and learn from our failures. We strive to be leaders as individuals and as a company to ultimately change things for the better.

evoSTYLE: Style is our "special sauce" — that something extra we bring to every part of the business: from customer service, store design and product selection… to the way we treat our vendors… to our approach to giving back. evo Style is warm, thoughtful, engaging and delightfully unexpected.
Description

Shipping : Free shipping promotions from outside Canada may not apply to Canadian residents.
Rebate Currency Exchange : NONE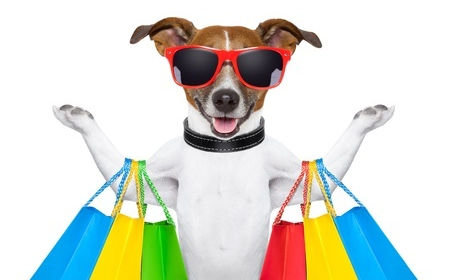 Sales and Deals