Cash Back Rebate: Up to 2.5%*
Note : You must click to merchant before adding to cart or wishlist
Note : Cash back on gift cards only available here.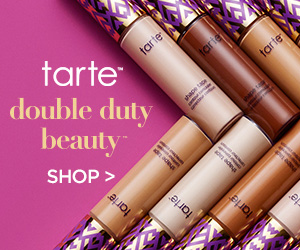 Selection of natural makeup and eco-friendly cosmetics.
The leader in high-performance natural beauty, tarte proves that glamour can be good for you by offering the widest selection of clinically-proven cosmetics full of natural, skinvigorating ingredients. tarte's luxe compacts are more than just pretty packages for makeup…they're eco-friendly, too. So remember to be green, be smart, be tarte!
Description